On the north side of the harbour bridge, road access is the core concern.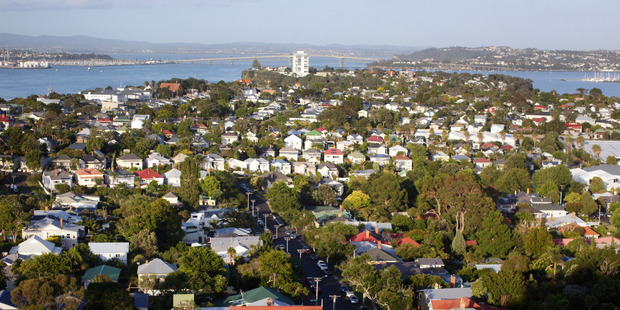 You can hear the passion in the voices on the streets of Takapuna when they talk about traffic.
"You either get stuck in traffic on the way to Devonport to catch the ferry, or take 45 minutes at the on-ramp to get on from Takapuna to go over the harbour bridge," says young Hauraki mother Kate Paine.
Her husband Damien says there is no practical public transport alternative to get to his work at the airport. He suggests extending the new Highway 20 connection from Waterview across to Birkenhead.
Homemaker Jude Young suggests "some sort of causeway" along the Shoal Bay mudflats to help motorists avoid the Lake Rd "gridlock".
People ask how the roads will cope with more intensive housing now allowed under the unitary plan.
Takapuna retailer Lesley Lane says the council has approved a seven-storey apartment block "right in front" of the terraced housing where she lives.
"Obviously there's got to be intensification, but it's got to be done keeping in mind the benefit of everybody, not just a few," she says.
The election offers a stark choice on these issues.
On the right, Auckland Future's Fay Freeman and Danielle Grant advocate widening Lake Rd sooner than planned.
"We are proposing to put $100 million at Lake Rd," says Grant.
On the left, sitting councillor Chris Darby proposes upgrading the ferry terminals, building new "green" cycling routes, and leveraging taxpayer funding to provide bus and T2 lanes on Lake Rd to encourage carpooling.
"$100 million from council budgets, if that's what someone has suggested to you, would pave it in platinum," he says.
But Freeman says even $100 million would not be enough.
"It may involve widening the road, which would involve some houses being taken -- and at $1 million each, that is a very costly exercise," she says.
Labour's Richard Hills, who has agreed with Darby that each will encourage their supporters to also vote for the other, says his top priority is public transport including "rail to the Shore".
Former Alliance MP Grant Gillon and former Green candidate Anne-Elise Smithson, running on a "Shore Action" ticket, are more sceptical about both sides' grand plans.
"There was $54 million set aside to start to upgrade Lake Rd. Our councillors voted to remove that," says Gillon.
Smithson says she wants to see how light rail to the airport works out before taking it north. "I don't think we are going to see the second rail crossing in my lifetime," she says.
There are also five Independent candidates and one, Damian Light, from United Future.

YOUR COMMUNITY, YOUR CHOICE
Monday: Auckland mayoral hopefuls share their vision
Tuesday: Waitemata
Wednesday: Albert-Eden-Roskill and Manurewa-Papakura
Thursday: Albany and Howick
Friday: Licensing trusts and DHBs
Today: All the Auckland wards, plus regional highlights, in our local body election supplement