Politicians who want to ­impress voters in the final countdown to this year's local body elections should avoid food at all costs. Well, eating in public anyway.
As voters prepare to make their ­choices ahead of the October 8 ­election, the Herald on Sunday asked ­several ­sitting and former politicians, along with image experts, about what the 12 men and seven women who want to be Auckland's next mayor should avoid on the campaign trail.
It turns out there is a long list of ­potential hazards, including dancing, children, hairnets, stunts, driving and animals - in particular dogs.
Labour MP Jacinda Ardern ­reckons she has perfected the "gate rattle", aimed at alerting political door­knockers to four-legged foes by flushing the resident dog out early.
It's a tactic that could have helped ACT Party leader David Seymour, whose finest campaign moment - ­sadly unrecorded - came when he leaped a shoulder-height fence in a single bound after hearing a dog's bark when door-knocking an upmarket property in Epsom.
He later realised the bark came from a chihuahua, but the discovery didn't dent his pride in his athletic escape.
"I wished somebody had videoed it, because that jump was pretty ­awesome."
In his flying escape he dropped his card, so they message was still ­delivered, Seymour said.
Sometimes embarrassment is good - a video of Seymour saying "Hi" went viral last election and was "the making of my campaign", he said.
But he had also learned to keep his car off the road at voting time.
"I allow for at least 100 votes lost each election for my ­terrible driving."
Like her boss, ­Labour leader Andrew Little, Ardern is an ­ardent follower of the no-eating-in-public rule.
"You might be the most graceful ­eater that ever existed, but there will be some way to get a photo of you looking ­horrific."
Potential embarrassment was ever present. Asked to stand close to Judith Collins for a photo, Ardern burst into laughter when Collins pulled a funny face.
"My mouth was so huge. You could have parked a bus in there."
Both Little and Ardern did their best to avoid being photographed wearing hairnets, but that wasn't always ­possible, such as during factory visits, Ardern said.
"There's nothing fashionable about visiting an icecream factory. Even for Little and Ardern," tweeted Katie ­Bradford in 2015.
Children who crossed Ardern's path in public were subject to a "quick ­assessment".
"If there's a quivering lip, well ... I don't think we [politicians] naturally emit a scent that makes children cry, but I don't know," she said.
Despite the precautions, sometimes embarrassment just came with the job.
"There's a point when you do let it go."
Phil Goff is a first-timer on the ­Auckland mayoral campaign, but the former Labour Party leader and long-time MP is no stranger to life under the ­microscope.
Eating in public was a no-no, along with wearing silly hats or costumes, stunts or responding to abuse - ­although he said he told a heckler to "f*** off" for making derogatory ­comments about David Lange soon after the ­former Prime Minister's death.
Fellow first-time mayoral candidate former Xero boss Vic Crone said one of the biggest challenges was remembering to smile throughout debates, lest a moment of thought ended up being photographed and mistaken for boredom, she said.
She tried to keep things in ­perspective.
"If people want to take a photo and use it [to embarrass you], it says more about that person than it does about you."
Rival John Palino embraced the same view.
Avoiding food in public had never crossed his mind, and the restaurateur and former reality TV show host also wasn't afraid to cut some shapes on the dance floor, taking part in a conga line recently.
"[The organisers] said a lot of politicians won't dance. I'm a good dancer though, so that's okay."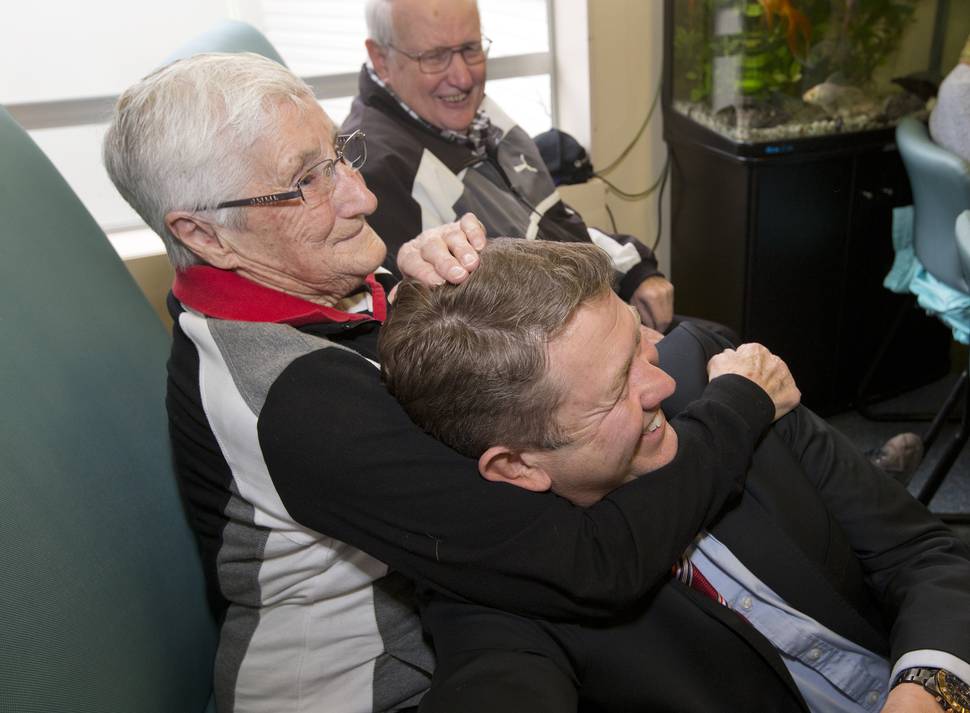 Former broadcaster and media coach Bill Ralston, who is standing as an ­independent candidate in ­Waitemata, said politicians were right to be ­cautious.
"Social media can be so cruel. You've got all these citizen journalists who will happily pap you for doing anything.
"You've got to be very aware that every situation you're in has to look the best, not the worst - you've got to be nice to virtually anybody."
He urged particular caution with ­selfies, especially for male politicians posing with young women.
"You can't look too enthusiastic next to an 18-year-old."
Brian Edwards, a media adviser to former Prime Minister Helen Clark, said Prime Minister John Key was an ­exception to the usual rules.
Key, who declined to comment for this story, has been untarnished by a string of cringe-worthy public acts and confessions, including prancing down a catwalk, pulling a "derp" face in a photo with fans and admitting to peeing in the shower.
"He breaks the rules. One thing no one can say is he's up himself," said Edwards.
"In New Zealand modesty is seen as endearing."