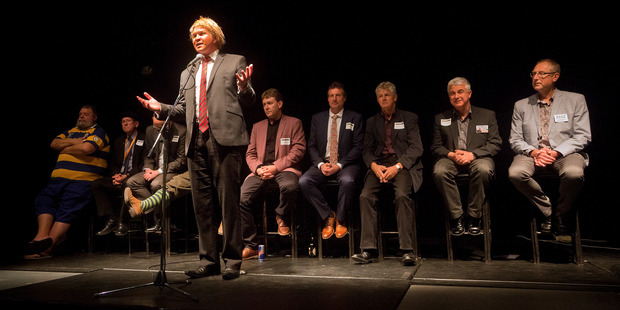 Tauranga mayoral candidates are quizzed by a Donald Trump impostor, and Hawke's Bay kids get to mix it with NBL's elite yesterday as the Breakers and Bullets dropped in. These are just two of the stories making headlines around the regions today.
Tauranga's mayoralty contenders were quizzed by "Donald Trump" on everything from their stance on recycling to reopening a bar on Mt Drury.
Hawke's Bay kids were bouncing balls and shooting hoops with basketball's elite yesterday when New Zealand Breakers and Brisbane Bullets players showed up.
A civil defence volunteer is sounding the alarm about Northland emergency managers' reluctance to use tsunami sirens early in a tidal wave warning.
Poor weather conditions have forced flight cancellations and diversions in Rotorua.