A convicted sex predator who admitted a brutal 1994 rape after thinking for 20 years that he'd gotten away with it, faces being locked up for the rest of his life, a court heard today.
Devon Charles Bond, 49, had been released from jail in 1998 after kidnapping a North Canterbury woman with the intention of raping her in 1995.
But only Bond knew at the time, that he had already raped, and not been caught, when he broke into a Christchurch woman's home on May 9, 1994 and raped her at knife-point.
For two decades, Bond lived his dark secret until he got into a drunken fight with police after a boozy work night out in December 2014.
During his arrest, officers took a DNA sample which matched samples held at Environmental Science and Research (ESR) that were taken in 1994.
Bond, a top wrestler who represented New Zealand, was then arrested and charged with the cold case rape, sexual violation and abduction.
He pleaded guilty at the High Court in Christchurch in May this year and was due to be sentenced today.
However, it was adjourned this afternoon after defence counsel Tony Grieg wanted to get a second opinion on two health assessor reports compiled by a psychologist and a psychiatrist.
At least one of the reports, the court heard, reflects on the "positive influences" Bond has had in his life since his release from prison.
Justice Gerald Nation thought the reports were "not too different" but stressed that preventive detention is one sentence still being considered by the court.
Both reports pointed to a "degree of risk" that Bond could re-offend.
But Justice Nation said it was up to the court to assess the information, including the original offending and how Bond has lived in the community since his release from prison.
Bond was remanded in custody to now be sentenced on October 26.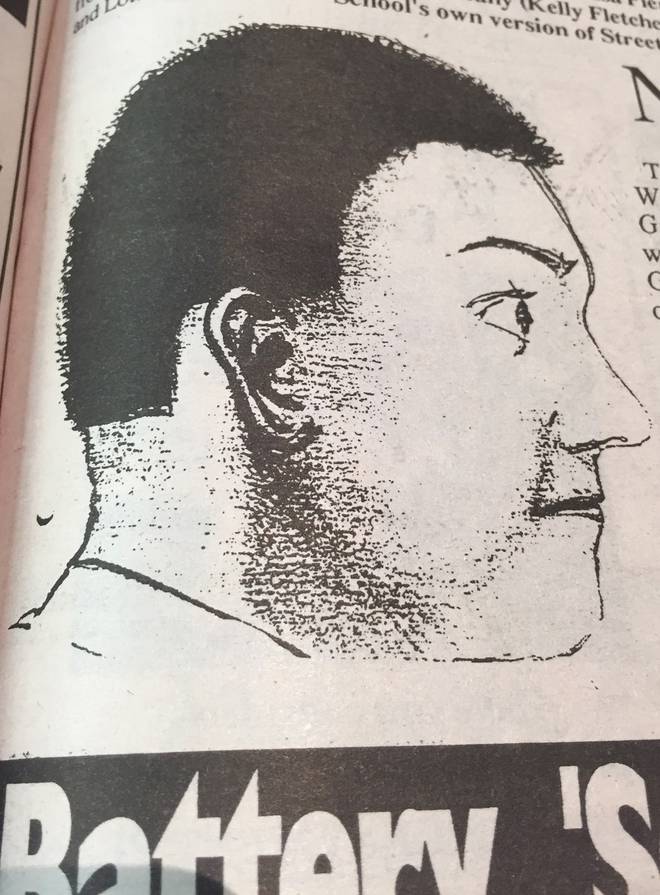 Thanks to court and police documents released exclusively to the Herald, we can finally tell the whole, harrowing story of sex predator Devon Charles Bond.
Bond was born on October 28, 1966.
Raised in North Canterbury, he attended Rangiora High School and was well-known in the Leithfield and Waikuku beach areas.
A rugby player and talented all-round sportsman, he would become a top wrestler, representing New Zealand at world championships and Commonwealth wrestling championships in Canada.
But there was always something about Bond that made many people - especially females - nervous, uncomfortable.
Some of the women who grew up around him found him lecherous, "creepy", and "pervy".
On April 17, 1994, he was arrested for assaulting a woman in Rangiora.
In May that year, police records show he was living in the coastal Christchurch suburb of New Brighton.
About 1am on May 9, 1994 a 42-year-old woman who had just moved into her new Christchurch home was woken by a loud click.
In the darkness, she thought there had been a power cut.
But the click she'd heard was Bond switching her mains power off manually in the garage.
The woman got out of bed. As she stood in the hallway, Bond burst through the internal garage door armed with a knife with a 12-15cm blade. He was wearing dark clothing and a mask or balaclava over his face.
"What do you think you are doing?" the terrified woman asked.
"Keep quiet," Bond said as he marched her back to her bedroom.
He held the knife against her throat, bound her arms behind her back with a length of cord he'd cut from her clothesline, and put a pillow case over her head.
"Why are you doing this?" the woman pleaded.
"You bitches are all the same," Bond replied, before he sexually assaulted and raped the woman.
Afterwards, he emptied the woman's purse, ripped the telephone cord from its socket, and told her: "If I get caught, I'll be back."
He disappeared into the night.
They nearly got him.
The police intelligence system linked Bond to a light-blue Holden panel van on August 3, 1994 three months after the attack. He later became its registered owner in October 1998.
Two witnesses contacted the original investigating detectives to say they had seen a light-blue Holden ute parked near the victim's house the night before. One said it was gone in the morning.
A police dog handler had tracked from the woman's house, across a farm paddock, to the exact location the ute had been spotted.
Muddy footprints were found inside and outside the woman's home.
While they never led to Bond, he didn't stay under the radar for long.
Every morning, Bond's second victim, a 37-year-old woman, jogged her familiar loop through willow trees lining the Ashley River stopbank.
She was unaware of a man crouched in the bushes, watching her through binoculars.
Bond did this twice, hoping to see her go home and watch her undress.
On the third occasion, on May 30, 1995 her route veered towards where he was hiding.
Rather than be discovered, he decided to attack her.
The burly wrestler leaped up, grabbed her and punched her five times in the face.
She screamed as he dragged her 180m to his car, hands around her neck, telling her to be quiet.
He pushed her into the car and started driving.
Believing she was going to be raped, she desperately tried to get out but he restrained her.
Bond stopped the car, removed her top, and used it to tie her hands behind her back.
She tried to get away again but he caught her.
He pushed her into the boot and drove off.
The woman -- who, like Bond's first victim, has permanent name suppression -- untied herself, managed to release the boot lock and threw herself out of the moving vehicle.
Bloodied and bruised from the attack and the fall from the speeding car, she ran across a paddock to a house to get help.
Bond drove on, unaware of her escape.
Police caught up with him weeks later. He admitted attacking the woman with the intention of raping her.
He was jailed for nine years at Christchurch District Court in July 1995.
After his release from jail, it appears Bond went straight.
He had a stable partner and child.
Since 2008, he had been a highly-valued site foreman at a Canterbury construction company.
Some friends and work-mates knew about his conviction for the 1995 abduction. But nobody knew his dark secret -- until he had too much to drink at a work night out.
December 6, 2014, had been a good night. Bond and his workmates had watched a comrade fight at a charity boxing event in Hornby, western Christchurch.
Afterwards, they kept drinking at Temps Bar & Casino.
They'd piled into a nearby car-park where the boss was phoning taxis to take them all home.
While they were waiting, Bond and a workmate started play-fighting.
It attracted the attention of passing police officers.
Concerned about the group's rowdy behaviour, they suggested the men move on.
Bond and some of his mates took exception to what they viewed as being unreasonableness by police.
Officers were threatened, taunted and insulted.
Two of Bond's workmates were arrested.
Bond, described as being "very intoxicated and very hostile", lunged at an officer. During the ensuing struggle, the pair smashed through a window of the Hornby Law Centre.
As both men lay on the ground, Bond then moved his left foot in a stomping action to hit the constable on the head.
A judge would later find, beyond reasonable doubt, that Bond behaved in a disorderly manner, resisted arrest, and assaulted a police officer in the execution of his duty.
Given he was arrested on summary offence matters, legislation introduced in 2012 meant police could take a DNA sample from Bond.
It was run through the vast National DNA Profile Databank and matched samples held at Environmental Science and Research (ESR) that were taken in 1994.
His past finally caught up with him.
When he was interviewed by police in February last year, Bond said it was all "bulls***" and refused to comment further.
He denied six charges, including two charges of sexual violation and rape, abduction, aggravated burglary and assault with a weapon.
On the morning his trial was due to start at the High Court in Christchurch on May 2, Bond entered guilty pleas.
Friends and workmates had been in court to support a friend they thought had been wrongly charged.
They were stunned when Bond suddenly admitted to being a predatory rapist.
"It was total shock. He'd always said it was lies... and we all believed him. He deserves everything coming to him," one former friend said.