Eric McIsaac's guilty pleas today over killing his 10-year-old half-brother mean the Herald can now reveal how the accused man burned down his father's home and endangered a woman neighbour years before.
The Herald can also describe how two brave residents of the tiny town where Alex Fisher was killed calmly walked a knife-wielding McIsaac out of the forest and into the hands of police.
Tiny beach town becomes crime scene
It's not often Waitarere Beach makes the national news, but that changed last October.
Just 6km west of State Highway 1 north of Levin, it sits between pine forest blocks.
It's home to a popular beach, where the dunes hide the wreck of the Hydrabad, sunk off the coast in the 19th century.
In town there's a Four Square, liquor store, two holiday parks and an eatery that's shut.
Some of the 600 residents refer to it as paradise. It's also where Eric Baden McIsaac, 26, killed his younger half-brother Alex Fisher.
Police announced on October 6 that they were searching for the 10-year-old, who'd gone missing.
A Scout and a pupil at Ohau Primary School who lived in Levin with his parents, Mike and Sandra Fisher, Alex hailed from a family with a long connection to Waitarere Beach.
McIsaac had been out of jail for only about three months and was squatting in an empty one-storey beige-coloured house on Park Ave, a couple of streets back from the beach.
The brothers were last seen in the Four Square on October 5 and police released CCTV footage of them.
It's the last known image of Alex alive and shows him holding a sports-drink bottle. McIsaac is holding a couple of plastic shopping bags and some clothes.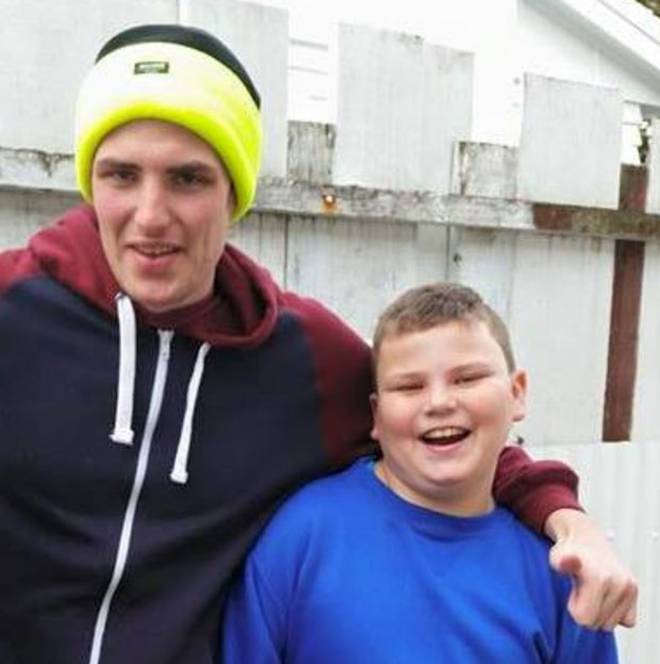 "When he [McIsaac] came into the shop he was fine," the store owner, Frank Taylor, told the Herald. "When he left the shop and walked up the street, he was totally coherent."
For three days, the police searched for Alex. The village swarmed with officers, dogs, army personnel. Helicopters buzzed overhead, search parties worked long hours scouring the forest, the sand, the scrub. Members of the public launched their own search parties.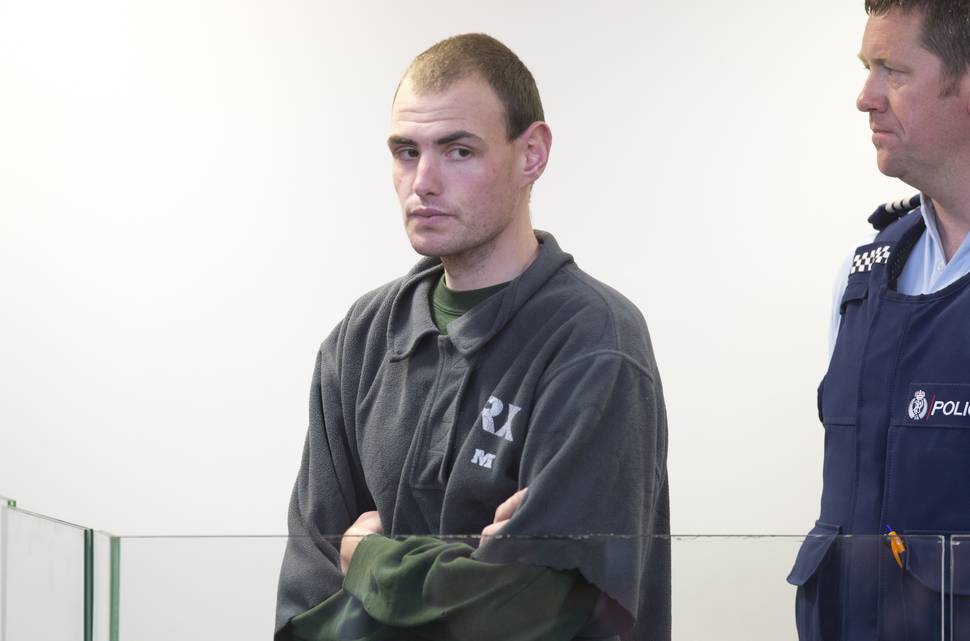 Then came the news everyone was dreading, announced by ashen-faced Manawatu police area commander Inspector Sarah Stewart. Alex's body had been found close to the beach along the sand dunes.
Residents' brave find
McIsaac had already appeared in court - charged with possession of a knife - by the time Alex was found. The charge of murdering the boy on October 5 or 6 was added later, when a temporary name suppression order lapsed.
He had been found by a father and his adult son on the edge of the town's forest on October 7, a day after residents started searching.
"The first thing we knew was when a friend popped in and said, 'Alex is missing, Eric is gone and he's on the forest somewhere'," said the father, who wishes to remain anonymous.
The Waitarere Beach resident was part of a group who decided to search for Alex before they knew he was dead. He and his son were scouring the areas around the town's border of trees when they came across McIsaac standing on a road among the foliage.
Police have revealed they are investigating a burglary at Waitarere Beach, as the inquiry into Alex Fisher's death continues.
"My son and I walked him out. He was just standing there and we told him there were people looking for Alex. He seemed to act surprised and mumbled something like, 'Why, what for?'"
It was a delicate situation. The man had an inkling McIsaac wasn't telling the truth, but didn't want to upset him, so the three of them walked out of the forest quietly to where police were waiting.
"I didn't accuse him or imply anything," the father said. "I wanted to get him in the hands of the police.
"My son said to me after, 'Dad, did you know he had a knife?' I didn't, but my son had a stick and held on to it and said to me he was waiting for the knife to come out."
Firebug who struggled with family relationships
McIsaac grew up in Waitarere Beach, but moved away as a youngster.
By 2012, he was living in Wairarapa. In December that year, he set fire to his father's house, putting his sleeping neighbour's life at risk.
NZME had previously been unable to report details of the arson because strict laws within the New Zealand judicial system prevent details of previous crimes being reported.
In the early hours of the morning, McIsaac cut holes into his dad's walls, stuffed then with paper and then poured oil over it.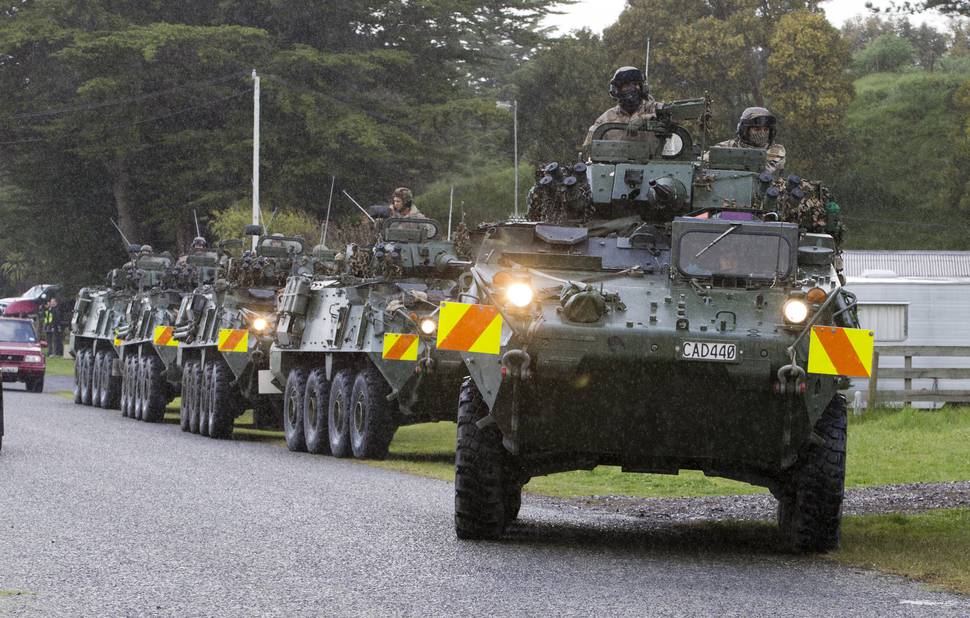 He lit a piece of paper using a toaster and the flames quickly spread, destroying his dad's place and the neighbour's adjoining unit too.
The court heard that McIsaac was aware the neighbour, a 60-year-old woman, was inside, but did nothing to help her.
She escaped, and McIsaac's lawyer said her client was sad to hear the woman had lost her possessions.
"See this man not as a vindictive, bitter young man who set fire to his dad's house because he was angry with him, but this is a young man who has struggled within his family relationships for many years," the lawyer said.
She went on to describe McIsaac's feelings of depression and loneliness and his self-harming.
He was jailed for two years and seven months but now faces a life sentence behind bars.
"Chubby little toddler with blond hair"
Chuck Wareham, a Waitarere Beach resident for almost 30 years and one of the brains behind a well-attended and cathartic gathering in the town to remember Alex, recalls knowing Eric as a nipper.
He would come to Mr Wareham's house to run around and scoff biscuits.
"He was a normal kid," he recalled.
"Then he left the district and that's it. We lost touch until some years later.
"He used to be at our place all the time, he and his brothers. [What he did] was out of character. We talked about it at home. We never would have guessed. He would have been the last person we would have thought has gone this way... I can remember him as a chubby little toddler with blond hair."
The man who led McIsaac out of the forest also first met him at a young age. He said the young McIsaac was troubled, but they got on well, before McIsaac moved away from the village about 15 years ago.
"The last time I saw Eric was a couple of days before this all happened. He turned up and chatted."
But, the man said, McIsaac wasn't behaving normally.
"He was acting oddly, just strange. You couldn't put your finger on it but there was something going on.
"I personally think there is something wrong with Eric but I try to keep my opinions to myself. I am very sorry for everyone involved," he said.
"Eric wasn't the same guy after he got out of prison. Some things happened to him in there.
"Someone should have recognised alarm bells back then. It's sad for Alex and it's sad for Eric. The brothers were both very close."
A town moves on
Some locals reckon every second house in Waitarere Beach is a bach or weekend getaway for people who live elsewhere. The one McIsaac stayed at for about 10 days before he killed Alex used to belong to a Vietnam War veteran, but was last year bought by a couple from Palmerston North.
Mike, who lives diagonally opposite, said he never saw any comings or goings.
"It's a sad thing that's happened for the family. It's none of my business. For the family, I think, they just want it to go to rest, and fair enough," he said.
"It did have a very large effect on us."
As one local put it, Alex's death is there lurking in background.
People may not speak of it, but they're keeping an eye on what's happening. One woman admitted to setting up a Google alert for Alex's name.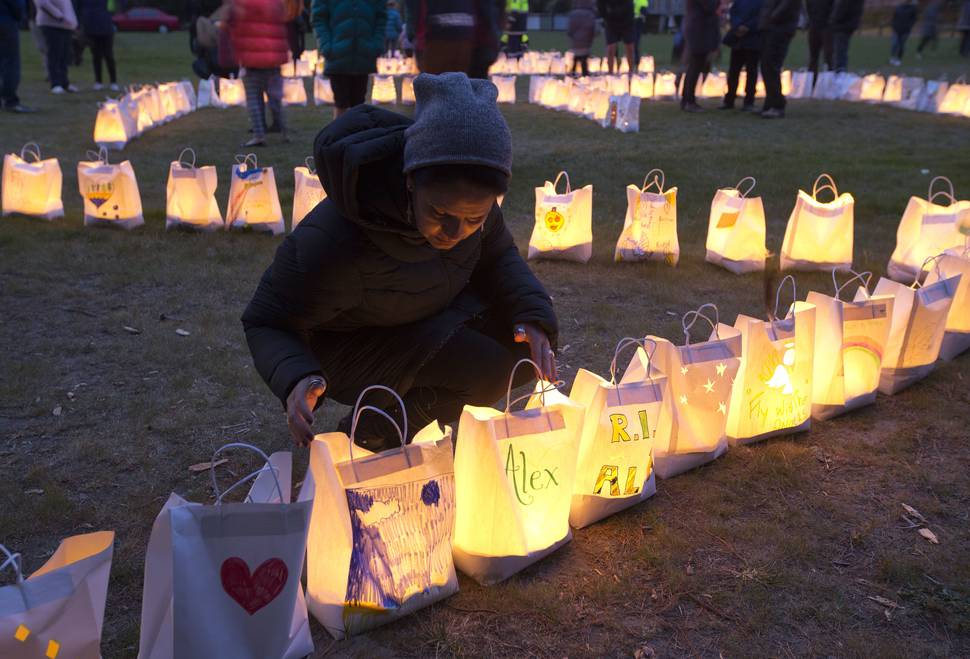 Hydrabad Holiday Park and Waitarere Beach Motor Camp owner Deborah Nichol still thinks of Alex's family.
"I don't think you could get closure from something like that. It is probably something you learn to live with and deal with."
The village, however, may have achieved a form of closure itself after the gathering, held on a chilly spring evening three days after Alex was found.
Mr Wareham said it was held for the community to think about what happened.
"It was surprising, cathartic... I can't say it brought an end to what was going on but it certainly brought some closure."
That night, parents held their children close and the atmosphere was sombre, as candles were arranged on the village domain to spell Alex's name.
Streets were quiet for a time, but the children are back out playing now.
"I can go to the local park and there's kids on the swings, they are running around, they are kicking the footballs," Mr Wareham said.
Horowhenua Mayor Brendan Duffy was front and centre of the national attention on his area during what he says was an "appalling tragedy".
"I think that the community dealt with it appropriately and I would very fairly say we have moved on. I think the family had to deal with quite an extraordinary situation in the following months that you wouldn't wish on anybody."
The period was one of Mr Duffy's toughest as mayor.
"When you get a job as mayor, you're never well prepare for these sorts of circumstances."
At the public gathering, family friend Brenda Lineham said: "Alex was such a loveable young man, with a heart of gold. He had a cheeky grin and loved nothing more than hanging with his family and his friends and riding his beloved motorbike.
"Please remember Alex," she implored.
Alex would have turned 11 last November.