They're the least likely to get into Parliament, yet these lowest ranked party listers still have the passion to put themselves forward. In 100 words, they tell us why.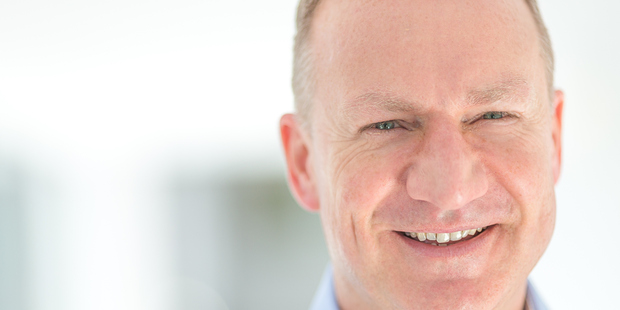 Reuben Hunt, Green Party.
List ranking: 37
"Up and down the country New Zealanders are switching their party vote to the Greens. This election you can use your party vote to build a cleaner, fairer,smarter New Zealand. We stand for rivers and beaches that are clean enough for swimming, reducing child poverty and ensuring every child thrives, and building a smarter greener economy. We have a fiscally responsible plan that will see the Greens run bigger surpluses and lower debt than National. Giving your party vote to the Greens will ensure there are more Green MPs working on the issues that matter. Party Vote Green."
Andrew LePine, Internet-Mana Party.
List ranking: 30
Andrew LePine is the lowest-ranked candidate from the Internet Party. Mana's lowest-ranked candidate, Yvonne Dainty, ranked 32, was not available to take part in this article.
"Dunedin has always been kind to me. I grew up in a loving family and I'mblessed by a wonderful woman who saw fit to let me marry her. I have a steady but hardly flashy job and good mates. It's a modest life, but an honest one, and one that is out of reach for many New Zealanders. I stand for Internet-Mana because I love the way it embraces the ethos of the internet. Online, everyone is equal, your voice can be as loud or as quiet as you want it to be. Internet-Mana will ensure no child goes hungry in this country, provide full employment and free education so our kids are limited only by their choices, not their circumstances."
Charlotte Littlewood, National Party.
List ranking: 75
"I live in New Plymouth and every time I look at a snow-capped Mt Taranaki rising into blue skies, it reminds me how great this country is. We're a small, plucky nation at the bottom of the world, but we're punching above our weight. National is working hard for New Zealand. We've steered through economic recovery and increased essential services. Party vote National to keep us moving forward. My professional background is in economics and management. An interesting fact about me is that I recently climbed the four highest mountains in the North Island in 24 hours for charity."
Elliot Ikilei, Conservative Party.
List ranking: 20
"I am honoured to be standing for the Conservative party, fighting for the Manurewa people. I am Te Atiawa and Ngati Raukawa, with my Pakeha blood coming from Niue, Tonga and England: fruit salad! As to why I have given my strength, reputation and dedication to the Conservative cause, it is simple: I have a belief in honesty and integrity, and we, the people, all of us, have become afflicted by the deceit that has developed within our political sphere. I fight for the protection of families and their right to democracy, both of which have been placed in a very weakened state by National and Labour."
Tim Kronfeld, Act Party.
List ranking: 20
"I have a dire opinion of MMP. I would see a left-wing coalition as being a big backward step for New Zealand's prospects. I favour small, efficient and responsive Government - if there is such a thing. Personal responsibility, a low, flat structure and our 'one lawfor all' should be the tail that wags the dog of an innovative, dynamic and 'world best practice' economy. Act is a proven and reliable partner within this MMP structure. Debt management and economic stewardship is the agenda and not more tax and spend. We only need to see the consequences across the Tasman where the Rudd/Gillard tax-and-spend fiasco delivered a Federal debt hole upwards of $130 billion."
James Maxwell, United Future.
List ranking: 10
James Maxwell, who at 19 is the youngest candidate to stand in the election, was until earlier this week at the bottom of the list but has since been moved from number 11 to 10.
"Voting United Future is voting to stand up for what you want for your future, your children and grandchildren's future. A future where instead of a government throwing millions of dollars to send Valerie Adams to wave a flag at the Commonwealth Games or partially funding programmes such as X Factor NZ, we redirect that money towards essential needs, such as improving healthcare waiting times by employing more staff and increasing resources to support that, or in supporting a long-term goal of free education today for the leaders of tomorrow. Age shouldn't define you. Your outlook for the betterment of your society should. Experience comes not only from age, but in learning from the mistakes of those who are already aged."
Benita Wakefield, Maori Party.
List ranking: 24
"I'm of Ngati Kahungunu and Ngai Tahu iwi. I've worked for 30 years specifically in Kaupapa Maori, community-based organisations in social health and environmental areas. I've been involved with the Maori party since Tariana crossed the floor. For me, the main reason I'm involved is I believe in tino rangatiratanga - I want to see Maori become more self-determined and have more control over their aspirations. I believe in the policies that the Maori Party have stood for and I think they've been consistent. I believe that, ultimately, if you want to bring about change, there has to be some level of engagement with the Government."
Bill Woods, New Zealand First.
List ranking: 31
"A personal vote for Bill Woods will not have any effect in changing the government or the electorate unless 20,000 people change from National. Also, a NZ First party vote will not put Bill Woods into Parliament unless NZFirst receives a million party votes. What those NZ First party votes will do is prevent the two most possible disastrous outcomes, a Labour/Green government or, even worse, National governing on its own. It is so important that NZ First receives sufficient party votes so that common sense prevails, enabling NZ First to become moderator in a Government that puts New Zealanders First."
Simon Buckingham, Labour Party.
List ranking: 64
"As a teen living on the London streets with undiagnosed autism during Thatcher's rule, I learned how badly government policies can affect people, especially those in need. I faced many difficulties, but finally found my home in New Zealand. As New Zealand's first Autistic Spectrum Lawyer, it has made me passionate about fighting for equality. Labour has always endorsed equality as our leading principle. We are about people, not one group, and creating opportunities to improve and grow. Labour is simply the vehicle to see people right. I am proud to be a list candidate, able to fight for all New Zealanders."