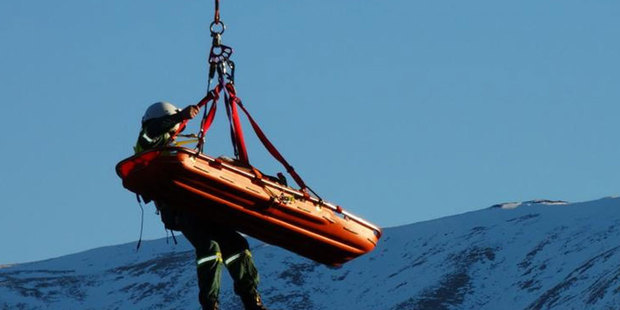 A woman was trapped upside down in a car for two hours yesterday as emergency services worked to free her without dislodging the vehicle from its perch on a steep bank, 30m below a Queenstown road.
Police, ambulance officers, search and rescue volunteers, firefighters and helicopter crew all took part in the rescue, after the car in which the 46-year-old woman was travelling left the Glenorchy-Queenstown road about 3pm.
A police spokesman in Dunedin said he understood the car hit black ice before leaving the road.
Do you have more information? Email us here.
Queenstown police were unable to be contacted last night.
Southern District Command Centre deployment co-ordinator Senior Sergeant Matt Scoles, in Dunedin, said a man in the vehicle was able to get out of the car, which came to a stop on its roof, but the woman, the only other occupant, was trapped.
The man, in his 20s, scrambled up the bank and alerted passing traffic.
Snr Sgr Scoles understood rescuers abseiled down to the Toyota car and worked to stabilise it before the woman could be freed.
The Lakes District Air Rescue Trust helicopter was used to winch her from the site because of the awkward location.
She was taken to Lakes District Hospital at Frankton with moderate back injuries, while the man was treated for cuts and grazes.
Next trending article - GP 'forgot' cancer: patient died