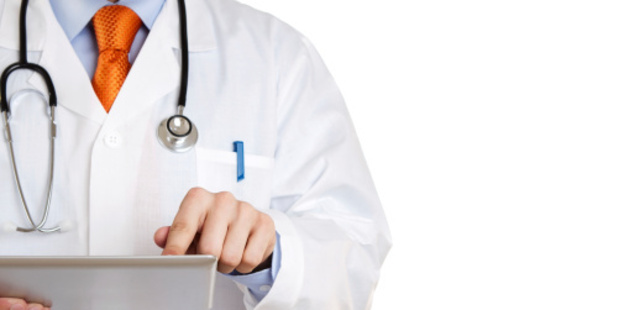 A doctor could face legal action after he "completely forgot" to tell a patient, who later died, that it was likely she had breast cancer.
The 57-year-old woman saw the doctor, called Dr C, in November 2009 for pain in her left shoulder, a report from the Health and Disability Commissioner said.
She had been diagnosed and treated for breast cancer in 2003.
Do you know more about this story? If so, please contact us here.
The woman, named as Mrs A, underwent an X-ray and ultrasound on her shoulder, which was reviewed by a specialist radiologist.
The specialist told Dr C there was a tear in the tendon and its appearance was highly suggestive of metastasis - the spread of cancer, the report said.
A bone scan and review by an oncologist was strongly recommended.
Dr C met Mrs A about a week later, but failed to tell her about the possibility of metastasis. Instead he focused on the torn tendon, which he attributed to a sporting incident.
He told the commissioner the only explanation he could offer for not telling Mrs A about the cancer was because he "either overlooked or completely forgot about the radiologist's comment in relation to a suspicious lesion, and focused on the torn tendon", the report said.
She was diagnosed with breast cancer in February 2010 by an orthopaedic surgeon who she was sent to by Dr C when the pain in her shoulder continued.
Mrs A died in 2014, the report said.
Health and Disability Commissioner Anthony Hill has referred Dr C to the Director of Proceedings, for possible legal action.
He also ordered the doctor to apologise to the woman's family.
Dr C did not arrange adequate timely follow-up in response to the specialist's report and he "failed to provide services to Mrs A with reasonable care and skill", Mr Hill said.
The doctor also failed to discuss the scan results with Mrs A and the possibility of metastatic disease, Mr Hill said.
"This is information that a reasonable consumer in Mrs A's circumstances would expect to receive."
Recommendations:
* Dr C should review the relevant aspects of his practice in light of this report, particularly in relation to the test result processes;
* he should undertake an audit of his clinical records to ensure that all patient tests results he had received in the last two years had been appropriately followed up and communicated to patients;
* the medical centre where Dr C works should develop an appropriate policy or policies to ensure that test results were actioned and referrals were made in an adequate and timely manner, including an appropriate alert system.