Fireworks display lands woman in hospital and injures two others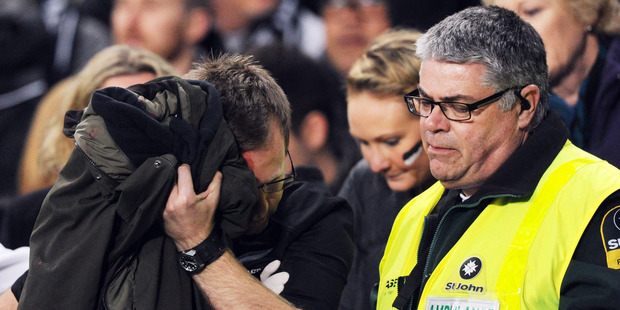 The pyrotechnician behind the fireworks display that injured three spectators at Eden Park last night said he knew straight away that something had gone wrong.
Martin Van Tiel of Van Tiel Pyrotechnics has been in charge of pyrotechnics displays at Eden Park for over ten years.
Last night was the first time any of his displays had gone wrong, he said.
Stray fireworks from a pyrotechnics display before kick off in the All Blacks versus the Wallabies test match injured three spectators last night.
Dr Van Tiel said he wanted to apologise to the people hurt.
"We deeply apologise to those spectators we've injured," he said.
He said he was "shattered" by what happened.
"We're there to entertain people, not to harm anyone."
Dr Van Tiel said he knew immediately that the display had gone wrong.
"As soon as they went off... the noise level was a lot more than we expected," he said.
"We got reports quite quickly back from security and St Johns."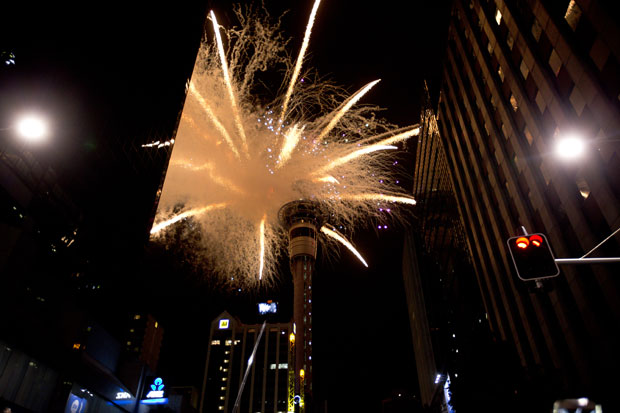 The prematch fireworks display. Photo / NZ Herald / Brett Phibbs
He said his staff immediately "locked down" the site of the display so an investigation could be carried out.
He couldn't give any indication as to what went wrong and said he expected it could take a week to complete an investigation in to the incident.
"We're working with the NZRU and WorkSafe and Eden Park on the investigating the incident," he said.
Dr Van Tiel said the company's previous track record was "extremely important".
One spectator was taken to hospital with serious head injuries and two others were wounded by the misdirected missiles.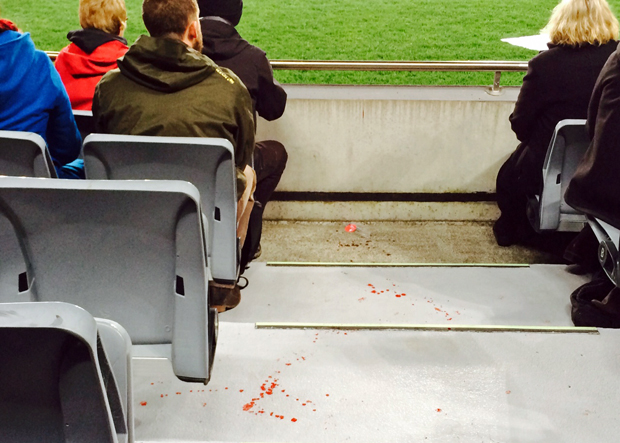 Blood seen in the stands at Eden Park.
A spectator described the scene of panic as the deafening boom from the fireworks caused parts of the 48,000-strong crowd to duck below their seats. They were then hit by what felt like shot-gun pellets, she said.
"When those explosions went off after the haka they gave us a hell of a fright. We all ducked. They were so loud. Then immediately afterwards people in front started screaming and crying out as the injured ones got out of their seats and shocked people were looking round trying to see where all the blood had come from."
She saw a man and a woman with blood pouring from their head.
"There was blood splattered everywhere down the steps and chairs. I don't think people realised what had happened until the people got up with blood streaming down their faces."
The woman was taken to hospital but the man and a third person returned to their seats after treatment.
The trio, who were seated separately in the southwestern corner of the ground, were pulled over the barricades and treated on the field.
Eden Park staff mopped up large amounts of blood that had spilled down three concrete steps.
NZRU chief executive Steve Tew comforted the injured after full time and invited them to attend an official post-match celebration. He admitted "something has clearly gone wrong", and 'profusely apologised' to the injured.
"We will contact those who were affected this evening to personally offer our apology."
- additional reporting by Jane Phare and Amy Maas of The Herald on Sunday
- APNZ