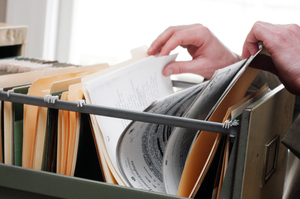 A survey has found that one in every 20 public servants has seen a colleague inappropriately accessing or misusing a client's personal information in the past year.
The finding doesn't surprise Accident Compensation Corporation client Bronwyn Pullar, who was sent files about almost 7000 other ACC clients in one of New Zealand's worst privacy breaches in 2012.
"I don't think New Zealanders appreciate the extent to which there is inappropriate and unauthorised use of information," she said. "It does raise serious concerns about the degree of access Government employees have over people's private information, particularly sensitive health information."
The survey found that the highest proportion of public servants who saw improper access or misuse of personal files -- 7 per cent -- was in the district health boards (DHBs).
The numbers were 4 per cent in core government departments, 3 per cent in non-DHB Crown agencies such as ACC, and 2 per cent in other Crown entities such as TVNZ.
The survey sampled 13,400 of the country's 148,200 public servants, including 2100 out of 65,200 DHB staff, to measure "integrity and conduct" for the State Services Commission. If the overall average of 5 per cent applies to all public servants, then about 7400 public servants saw colleagues improperly accessing or misusing clients' personal information in the past year.
The survey also found that 28 per cent of public servants saw bullying in the workplace and 25 per cent, including 30 per cent of DHB staff, were personally bullied or harassed in the past year.
Public Service Association secretary Richard Wagstaff said a union survey last year found similar levels of bullying, including a higher rate in DHBs.
"Our impression is that all these things are related," he said. "There does tend to be too much of a command and control top-down approach to managing people. We are promoting, and getting some traction on, a much more facilitative style of leadership."
He said staff who accessed personal files did not always have sinister motives.
"Often family members ring up and say, 'Can you help me with this, I can't fill in my tax return, or whatever,"' he said. "They might have a relative who works in that agency and say, 'Can you help me do this?' And then that relative is encouraged to open their file to help them do it."
He said agencies took a "zero tolerance" approach to such access and imposed "severe" penalties, often dismissal.
"Five per cent is still too high. We would strongly support that being zero if we can get there," he said. "You just mustn't do it."