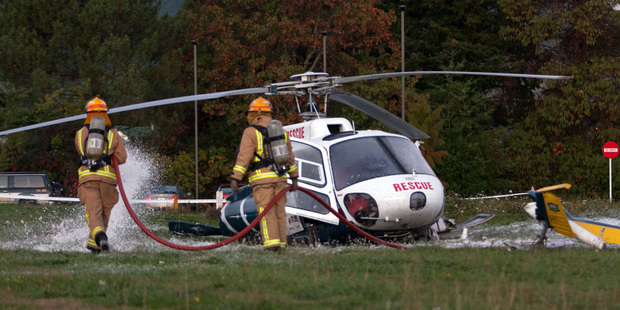 Stories making headlines around the regions today include a Kim Dotcom no-show and a helicopter crash that has forced a rescue worker to quit.
""It was like a roulette wheel spinning around and around."
An experienced helicopter crewman, has resigned from his volunteer position after a terrifying crash landing at Taupo Hospital four months ago.
Kim Dotcom and his Internet Mana colleagues were a no-show in Wairarapa.
A Wanganui man who called animal control about a rottweiler roaming near Carlton School says the response time was "appalling".
Three companies have been fined a total of almost $120,000 dollars and ordered to pay combined reparation of $20,000 after a woman was struck by a reversing forklift.
A Napier man has been convicted of serious driving charges after a video of him drifting his car toward oncoming traffic was posted on YouTube.
Three Far North iwi are interested in the jaw and bones that will be salvaged from a 10m sperm whale that came ashore on 90 Mile Beach last week.
And finally, a bottlenose dolphin thought to have lost her calf after becoming stranded in the Kerikeri Inlet five years ago has adopted a baby of another species.