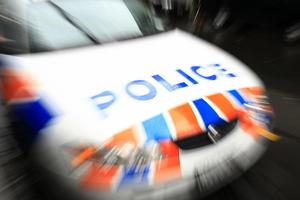 A "brazen" thief, armed with a machete attempted to steal cigarettes and cash from a Porirua dairy yesterday, police say.
The owner of the shop on Spinnaker Drive walked from the rear of the store about 7.30pm to discover a man masked with a bandana using a machete to try to open the cigarette cabinet, Detective Sergeant Mike Sears of the Wellington District Crime Squad said.
When the man was unable to open it he attempted to open the till.
The owner confronted the man, who ran from the store empty handed, smashing a glass counter, Mr Sears said.
"It is very disappointing that these hard working people have been the victim of this crime.
"The incident could have easily escalated. We are lucky someone was not injured."
Shop owners who found themselves in those situations needed to be careful they did not expose themselves to harm and were encouraged to immediately phone police, he said.
"We want to assure the community that we will do everything we can to identify this offender.
"We do not believe that this incident is related to other incidents in the area."
Police urged anyone with any information to contact them as soon as possible at the Porirua Police on (04) 237 2114 or phone Crimestoppers on 0800 555 111.
- APNZ