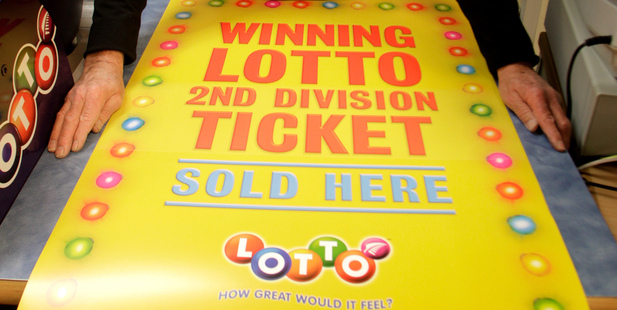 The winner of Saturday's $14.4 million Powerball draw has yet to come forward - and two other punters could also be sitting on a fortune.
Saturday's winning ticket was sold at the Ashburton Countdown, and still had not been claimed last night. Lotto officials said two other people with Winning Wheel tickets each have a shot at $1 million and have three months before their tickets expire.
The outstanding Winning Wheel tickets were sold at Paper Plus in Bucklands Beach and New World Papatoetoe. The Winning Wheel's top prize is $1 million.
Lotto winners have 12 months from the date of the draw to claim their prize.
If it's not claimed then it goes back into the prize reserve fund.
Spokeswoman Emilia Mazur said once Winning Wheel winners presented their ticket, Lotto found a weekend that suited them to appear on the draw.
Ms Mazur said the biggest Lotto non-claimant in New Zealand missed out on $3 million in 2003.
Near-misses include a Havelock North man who claimed a $250,000 prize two weeks ago - less than two months before the ticket expired. The man found the winning numbers in a drawer at home.
Last month, a Whangarei punter claimed a $166,667 prize that was due to expire this month.
And an Auckland man cashed in a seven-month-old Lotto ticket last October - to win $1 million.
Ms Mazur said thanks to media interest, big jackpot winners usually collected their prizes within a couple of days, but last year, a Christchurch ticket that won $22.6 million went unclaimed for a month.
Lotto tracked down the winner to tell him he had won.