Winner of Powerball would be able to buy 44 houses — a whole street — in Ashburton, where ticket was sold.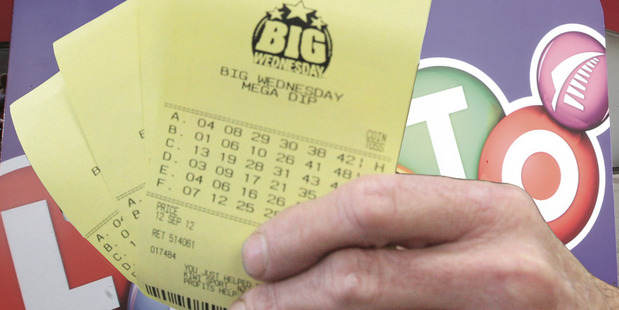 Someone who bought a $14.4 million winning Powerball ticket in a small South Island town could buy 44 average-priced homes there with the sudden windfall.
The winning ticket was sold at the Ashburton Countdown Lotto, but store manager Graeme Moody said the prize had yet to be claimed.
The prize was made up of $13,395,864 from Powerball first division and $1 million from Lotto first division.
Mr Moody said there was a buzz among the locals yesterday and his store had more than twice the number of customers he would normally get on a Sunday, all checking their tickets or just curious to hear news of the winner.
The store sold a $500,000 first division winner in 2012.
Mr Moody said the locals hoped the winner was from their town.
"We get a lot of Australians coming through and others from overseas ..."
If the winner wanted to spend their winnings on property, they would not need to look much further than the town itself, referred to by some locals as "Ashvegas", population 31,000.
Based on the latest QV figures, which show the average house value in Ashburton is $321,000, the winner could buy a small street, or 44 homes.
Ray White Ashburton sales representative Chrissy Milne said there were few homes in the $1 million-plus price bracket in the area and "there's not too many $2 million homes".
"A million-dollar home is a really luxury house down here on a quarter-acre section and the house would be top of the line.
"Two million would get you that and some land around it as well, maybe five or 10 acres."
Ashburton Mayor Angus McKay said he had bought a Lotto ticket, "but not in Ashburton, unfortunately".
"It's not me," he said.
"Still, it's very good for the town and especially for the person - or people - who have won the prize."
Mayor McKay hoped the winner would reinvest some of the winnings back into the town.
But he said that what they did with their money was up to them. "I hope they spend it wisely."
Lotto head of corporate communications Emilia Mazur said the winner had not made contact by yesterday, which was unusual given the size of the prize.
Saturday night's win was the second-biggest Powerball win this year.
In February, a Lotto player from Auckland took home $26.2 million.
The following week a player from Christchurch collected $5 million.
For more about the $14 million Lotto winner click here.