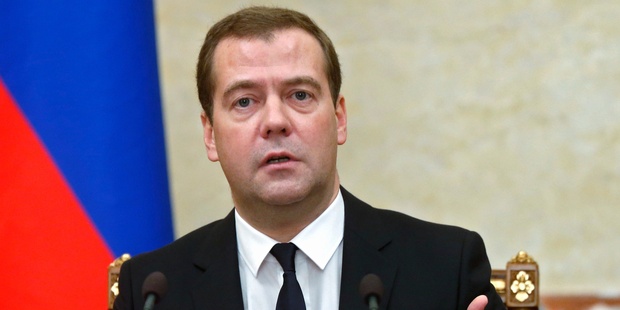 Russia's sweeping bans on imports of European, US and Australian food may prove a diplomatically embarrassing bonanza for New Zealand's cheese exporters which the Government is powerless to stop.
Russia has announced bans on imports of food from the US, the 28 European Union countries, Canada, Australia and Norway in response to Western sanctions over its policies in Ukraine.
Russian Prime Minister Dmitry Medvedev said the ban was effective immediately and would last for a year.
Agriculture Minister Nikolai Fyo-dorov said more Brazilian meat and New Zealand cheese would be imported to offset the prohibited items.
New Zealand exported 854 tonnes of cheese to Russia last year, a figure affected by restrictions put in place because of the Fonterra botulism scare.
But Prime Minister John Key said it was unclear whether New Zealand would sell more to Russia as a result of the bans on imports from other countries.
He said there was nothing the Government could do to prevent increased cheese sales to Russia even if it wanted to demonstrate solidarity with other countries over Ukraine.
"The advice is we can't unilaterally put sanctions on Russia - our law doesn't actually provide for that. These are private sector companies so we couldn't actually physically stop them from selling if they want to.
"I'd hate to think that New Zealand was doing something that other countries weren't, but you've got to remember this is driven by the Russians and not by us."
Foreign Minister Murray McCully said the sweeping nature of Russia's announcement was of concern and the Government "is not viewing this issue in terms of benefit to New Zealand".
Fonterra's managing director of global ingredients Kelvin Wickham said the co-operative was "monitoring the situation - it's still early days".
The Weekend Herald understands Russia has so far made no overtures to Fonterra about increasing its cheese imports.