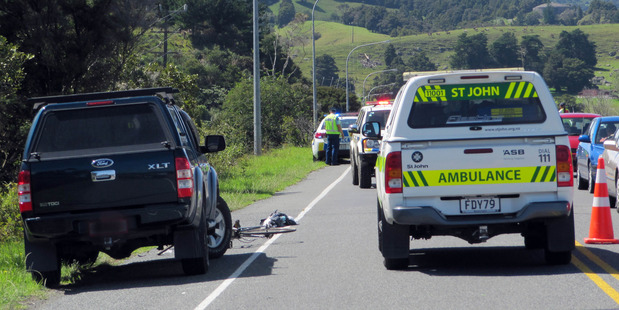 Regional stories making headlines today include a collision between two ambulances, flooding misery for a Wanganui couple and WWII vets who've been digitally immortalised.
"It looked like one knew where they were going, and the other one didn't."
Two ambulances on their way to a cardiac arrest patient in Whangarei needed help of their own after crashing into one another.
Every time it rains, Wanganui couple Syd and Theresa Hall get their gumboots ready to wade to their car in waters that often reach 30cm deep and take three days to drain away.
The $1 bread deals in Tauranga supermarkets have drawn mixed responses by low-decile schools.
A 13-year-old in Hawke's Bay is aiding child cancer sufferers by sewing goody bags, to be filled with donated items.
WWII vets have been digitally immortalised after the NZ Institute of Professional Photographers gifted them 1,600 portraits to form a digital archive in a ceremony in Rotorua.
A team of Year 10 students from Solway College have scored first prize in a trans-Tasman bridge-building competition.