Accused in Australia after cutting off monitoring bracelet.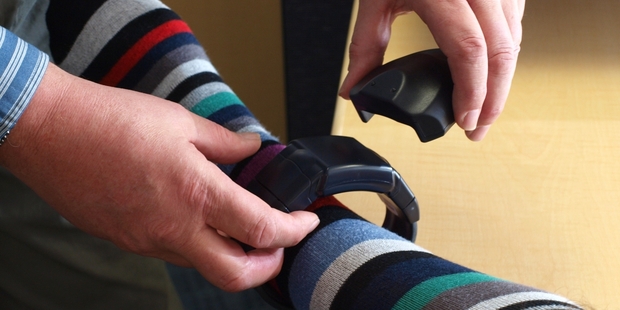 An accused child rapist is one of a growing number of people able to flee criminal charges after cutting off their electronic bracelets.
The man, 43, got married while he was awaiting trial and obtained a passport under his wife's surname. He managed to flee to Australia without being detected.
Officials blamed one another for the botch-up, but an internal review found a Ministry of Justice employee was to blame after simply ticking the wrong box on a form.
A police source said the number of offenders cutting off their monitoring bracelets while on bail and leaving New Zealand was increasing.
Three were currently facing extradition from Australia.
"We are frustrated by the lack of information sharing from other agencies," said the source.
The suspect was due to stand trial in January 2013 for offences including rape and unlawful sexual conduct involving two children.
His name is suppressed to protect the identities of two of his alleged victims.
The man has lived in Australia for six months under his assumed identity.
Detectives in Nelson secured a warrant in June last year and he was arrested by Australia Federal police the same month.
The man's extradition proceedings have dragged on for more than a year, at a growing legal cost to taxpayers.
At the latest hearing last month he claimed the criminal charges against him were "trivial" and that his life would be threatened by gangs if he returned to New Zealand.
Last month the Federal Court of Australia ordered his return to New Zealand to face trial.
The Corrections Department took over monitoring electronic bail from police in May, but said breaches were dealt with by police.
A Department of Internal Affairs spokesman said common law permitted a man to take his spouse's name when getting married.