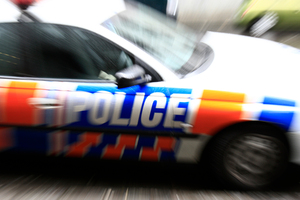 A man who was stabbed in downtown Auckland this afternoon has been taken to Auckland Hospital in critical condition.
Police and Ambulance were called to Te Tau Crescent near the former Auckland Railway Station just before 3pm today when a man was reported to have been stabbed.
Ambulance team manager Norm Ngatai said the man, aged about 40 years, had been stabbed in the ribs with an unknown weapon. He was in critical condition and was taken
to Auckland Hospital, Mr Ngatai said.
"It was helpful that we travelled to the scene just behind police. We went straight in, we ascertained that the offenders had decamped so there was no delay getting to the victim," Mr Ngatai said.
Police Northern Communications Centre shift manager Ian Brooker said Auckland CIB were now investigating.