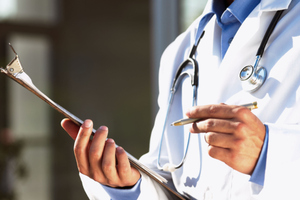 A GP who visited a female patient at her work, pulled down his pants and asked for oral sex is fighting to keep his name suppressed.
The GP, referred to as Dr Y, was granted interim name suppression, but later declined permanent name suppression by the New Zealand Health Practitioners Disciplinary Tribunal.
He has now made an appeal to the High Court in a bid to keep his name secret.
Dr Y was found guilty of professional misconduct after asking a female patient, referred to as Ms E, to lean over a table while he made inappropriate sexual gestures during a consultation at a medical centre.
Later that day, he came to her workplace, where he undid his trousers and asked her to perform a sex act on him.
He lay down, offered to perform a sex act on her and told her they could have a relationship, Ms E told the tribunal.
While Dr Y denied the incident at the woman's work, he admitted to the tribunal that he made inappropriate sexual gestures while treating her.
Dr Y was fined $25,000 and censured by the Health Practitioners Disciplinary Tribunal.
He is also required to have a chaperone when seeing female patients.
His lawyer, Harry Waalkens, told Judge Simon France at Wellington's High Court today that Dr Y was a man who was highly competent and well respected.
"He is very well thought of and this behaviour or conduct is very out of character for him," Mr Waalkens said.
Mr Waalkens explained to Judge France that Dr Y had suffered from depression and anxiety in the past, and was concerned the publicity that came alongside being named may cause negative set backs.
Dr Y's wife's name is also suppressed, and Mr Waalkens argued that by lifting Dr Y's name suppression it would also expose her to risk.
Dr Y was honest with his patients, he said. He could not see female patients without a chaperone, and if patients asked why, he was obliged to explain, Mr Waalkens told the judge.
Lawyer for Director of Proceedings Aaron Martin said the evidence before the court was not sufficient to weigh against the ordinary approach to name suppression, and it was instead a matter of patient safety.
Judge France has reserved his decision.
- APNZ