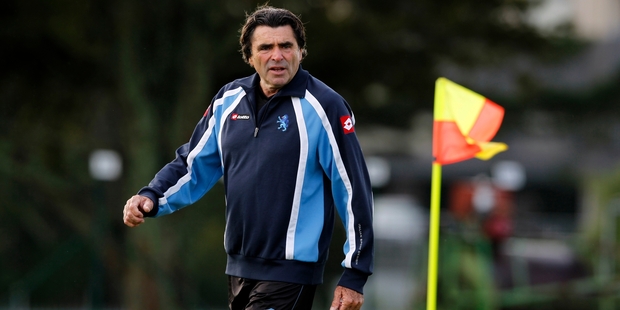 Kevin Fallon says he has been moved by the support from the football community following his dismissal after 18 years heading the Mt Albert Grammar School academy programme and coaching their 1st XI.
"It has been non-stop, amazing really," the former All Whites coach said yesterday.
"There has been heaps of support from as far afield as the United States where boys I have coached are now at university.
"I had one person ring me to say I had coached him in Nelson in 1976 and hadn't been in touch since but wanted me to know how highly I was regarded as a coach."
Mr Fallon, 65, has yet to decide whether he will watch the 1st XI play St Kentigern on Saturday.
But Mt Albert principal Dale Burden questioned whether it would be in everyone's best interests for Mr Fallon to be on the sideline.
Mr Fallon's dismissal follows an alleged sideline incident involving an opposing school, the facts of which are disputed.
The Herald reported yesterday that some Grammar players were upset at Mr Fallon's dismissal, with several said to be considering a boycott of Saturday's match.
Asked if there had been a meeting with the players to ascertain whether they will play on Saturday, Mr Burden said he was not aware of any meeting.
"The boys are being supported. I told them on Monday what the situation was. The school does not revolve around one team in one sport." Additional reporting Nicholas Jones