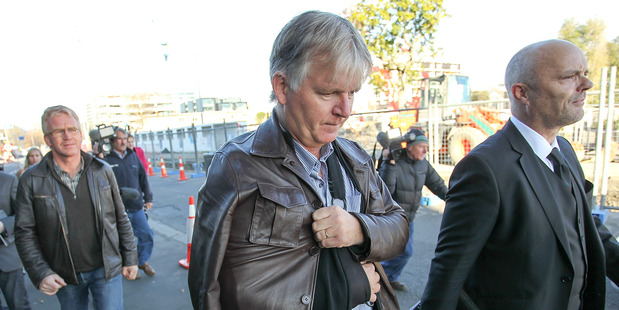 Crash victim Shane Summerfield has been in "unbearable pain" since losing half his family, he told a court today.
Father-of-three Johannes Jacobus Appelman, 52, avoided jail after admitting he caused the deaths of Sally Vanessa Summerfield, 49, her daughter Ella Yasmin Summerfield, 12, and Ella's friend Abi Hone, 12, on Queen's Birthday weekend.
He had arrived in Christchurch on May 30 and rented a car.
Watch: Crash tragedy: Victims' families speak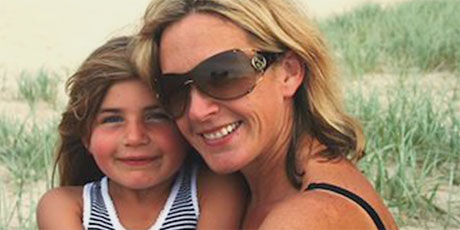 But just a few kilometres from the airport, he was fiddling with his GPS when he crashed it, causing damage.
The next day, he hired another rental car, a Subaru from another firm, and set off for meetings in the Ashburton area.
He did not see a stop sign at the Thompsons Track and Somerton Rd intersection near Rakaia.
At 3.55pm, he sped through the stop sign at about 100km/h.
Appelman ploughed into the Volvo's passenger side, killing Mrs Summerfield, and the two youngsters on impact.
Mr Summerfield suffered broken ribs, a ruptured diaphragm, lacerated spleen and kidney, a left side hemothorax and torn aorta in the horror smash.
But more than that, as he told court yesterday, he lost half his family.
The 48-year old dentist, supported by his devastated son Sam, spoke of the "unbearable" pain, and that he hoped Appelman's guilt would "remain with him forever".
He paid tribute to the "special, precious, kind, caring, loving"wife Sally, who was his "soul mate", and the "agony aunt of Sumner".
His daughter Ella was "a daddy's girl" who had the ability to make people feel special.
"Written words will never express the devastation [Appelman] has caused so many people," he told the court.
"He must take responsibility for his actions.
"For us to remain here in Christchurch, we will never have a reprieve from the loss of the three girls. It will live on like a recurring nightmare."
His son Sam also read a victim impact statement where he paid tribute to "the two most beautiful girls".
They were "fun, carefree, party girls, who loved socialising, shopping and spending".
Appelman remained expressionless in the dock as the powerful statements were made.
After the victim impact statements, Judge David Saunders asked the court to observe a minute's silence.
Judge Saunders sentenced Appelman on three counts of careless use of a vehicle causing death, one charge of careless use of a vehicle causing injury, and one of careless use of a motor vehicle.
He banned him from driving for 15 months and ordered him to pay Shane Summerfield $25,000 in emotional harm reparation. The court heard that Appelman had already made a payment of an undisclosed sum to the Hone family, who had met him and felt he was genuine sorry.
However, the Summerfields had met Appelman in a restorative justice conference and came away feeling he was not remorseful for what he had done.
His lawyer, Phil Shamy assured the court he was.
"There is nothing that Mr Appelman can say, nothing he can do, there is nothing he can offer that will ever make up for the harm he has done," Mr Shamy said.
"Any remorse he feels, which he does ... pales against the pain and the anger and the suffering that he has caused.
"He is deserving of your anger, he is deserving of the sadness that you feel."
Judge Saunders described the crash as a "tragedy of immense proportions" which has had "horrendous consequences".
The judge said there was little to be gained in sending him to prison for two months or thereabouts or in sentencing him to home detention.
If Appelman ever returns to New Zealand he will have to obtain a New Zealand drivers licence and "have to satisfy authorities that he's a safe driver", the judge said.
A charge of careless driving causing death carries a maximum penalty of three months' imprisonment.
Dr Chris Gallavin, dean of law at University of Canterbury, said it was extremely rare for jail terms to be handed down in careless driving cases.
"More often these cases are treated as a tragedy for everyone involved," he said.
If it was reckless, or dangerous, driving causing death, then it almost certainly would've been a jail term, he said.
"The real tricky thing about sentencing in these cases, is whether you are punishing a moment of inattention that we all get away with it on a weekly basis, or are you punishing them for the consequences for that moment of inattention that just happens in this horrible case has resulted in a triple fatality. In reality, you're sentencing for both.
"Everyone acknowledges the level of mental fault is actually very minor. It's things we get away with on a daily basis around the country."
- APNZ