Hire firms quiz foreign drivers and even deny vehicles in bid to raise road safety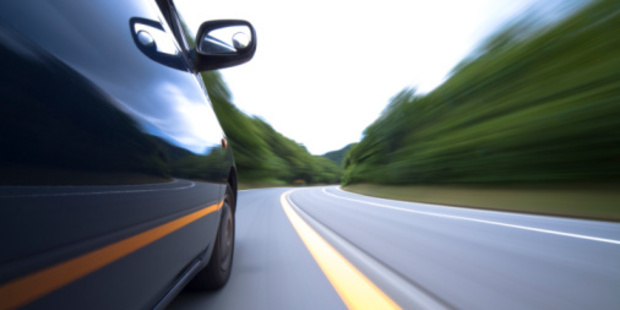 Tourist drivers are being quizzed and in some cases denied their hired vehicle as the industry looks at ways to improve safety.
A number of high-profile fatal crashes involving tourist drivers has led to calls for tougher legislation and better education.
Other measures considered by rental vehicle companies include putting risky drivers through a test on an iPad, and working with police to cancel hire contracts.
Discussions are also being held to ensure tourists who are turned away from one company cannot simply hire a car from another.
The Rental Vehicle Association is producing best-practice material and guides for its members.
The Government has so far rejected toughening laws on tourist drivers, as individual hire companies tighten procedures.
Tourists arriving in Queenstown to pick up a vehicle from Go Rentals are asked a range of questions during sign-in to determine their suitability.
The company is considering rolling that out nationwide, and says its Queenstown manager has already turned clients away after noticing their lack of confidence.
James Dalglish, general manager at Go Rentals, said the Queenstown team would sometimes drive around the block with clients they suspected were low on confidence.
He said a majority of those who were turned away realised why, but it could cause upset, with holidays planned around driving.
Another initiative being considered by the company is to put potentially risky clients through a driving test iPad app, currently being developed with the help of the Rental Vehicle Association.
Association chief executive Barry Kidd said it had surveyed companies on what was happening to produce a best-practice guide.
He had received the final draft for a video, available in multiple languages, about driving in New Zealand that members will be able to screen in branches but also email to clients.
Over the Queen's Birthday weekend, four people were killed by foreign drivers in two fatal crashes.
Four-time Bathurst winner Greg Murphy has called for stricter legislation around tourist drivers, including proof of length of licence.
Safety efforts
Measures being developed by the rental vehicle industry in response to concerns over the safety of tourist drivers include:
• Observing the driving of those who appear low on confidence.
• A video on New Zealand roads and driving, which can be sent to clients when they book.
• Cancelling the contract if police have serious concerns about a tourist's driving.
• A scheme to ensure a driver turned away or banned from one company cannot sign up with another.
Greg Murphy is calling for tourists to be tested on NZ roads. Read more here: