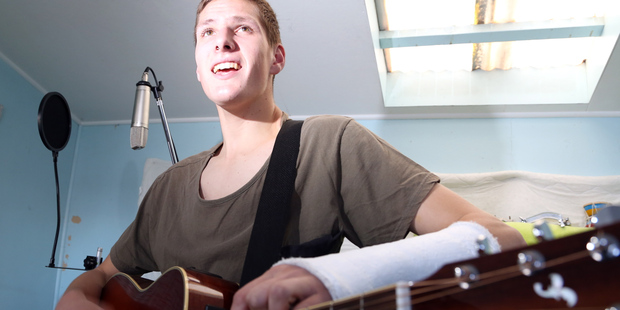 Some stories that are making headlines across our regions today are: A Wanganui boy wins a music competition with a broken wrist, and a naked fugitive is found by police on the banks of a Hawke's Bay river.
What do you do when you break your wrist less than a week before the finals of a music competition? If your Wanganui's Logan Anderson, you win it.
A naked man, reportedly a mobster, was arrested on the banks of the Ngaruroro River in the early hours of the morning.
Welcome Bay couple Sue and Ray Carroll have half a million more reasons to smile after a huge windfall, meaning a dream of going on an African Safari has become a reality.
There has been a report that synthetic cannabis has been sold on a Rotorua Facebook page.
And, a blaze that badly damaged a Tauranga Bay house was started by a 4-year old-child playing with fire.
Finally, police have made an unreserved apology to a Masterton man who spent two days in custody.