Residents in a quiet, family neighbourhood were left shocked and fearful after tragedy struck in their midst last weekend. Neighbour, wife and mother Blessie Gotingco was killed as she walked home from a local bus stop, leaving a family in despair and a community scarred.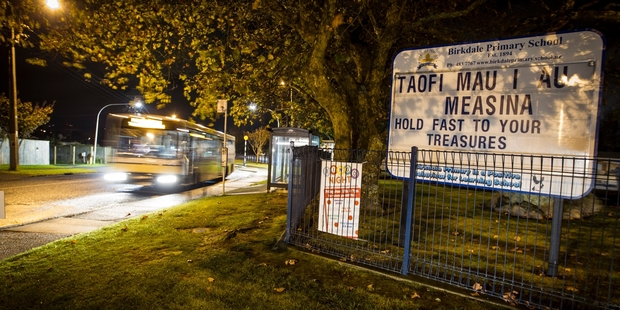 The first knock at the door came about 9.30am on Sunday. A constable peered through the dining room window.
He clutched a clipboard, a walkie-talkie and and a pen, juggling the three as he tried to write down my details. House calls are a rarity by anyone but security system salesmen these days. Clearly, something was wrong.
I'd just started painting inside the house and plastic sheets lined the room. I couldn't invite the constable in, as a ladder blocked the way.
I stood on the wooden deck, under an overcast sky, and answered questions, mostly about the night before. Finally, I asked: "What's this about?"
"A woman has gone missing from just down the road," he said, waving the clipboard behind his right shoulder. "Between seven last night and four this morning."
Blesilda "Blessie" Gotingco, 56, had become part of our lives, in a way no one would wish. Her killing, though still unconfirmed at this hour, had brought a chilling presence of police, search-and-rescue squads and footpath memorials.
None have been more devastatingly changed than her family and close friends, but all our neighbours have been altered in many smaller but significant ways.
The constable also quizzed my sons, aged 10 and 16. My wife arrived home to see the constable noting the registration plates of our cars.
Over the coming hours, information emerged of a woman - a wife, a mother-of-three and a grandmother - hurrying to catch a bus after work. Screams in the wintry night and a family frozen in a waking nightmare.
Our home sits roughly midway between Blessie's bus stop in Birkdale Rd and her house in Salisbury Rd. The same bus stop I use, taking the same buses.
I don't recall Blessie from before her photographs appeared in the newspaper. One woman, who may have been her, once smiled as my youngest son hugged me on the bus one morning.
On Monday, I drove my sons to school and picked up the youngest afterwards. I asked my 16-year-old to walk straight home, all of 400m, and nervously waited for him.
By evening, my wife returned from taking the youngest to his swimming lesson as a search-and-rescue team combed our property, prodding sticks under the shrubbery and shining torches in the garden shed. In nearby properties they searched rubbish bins.
On Tuesday morning, I waited at home until my wife returned from night shift. Usually she'd text me she was leaving and I'd go catch a bus, leaving our kids alone in the house until their mother came in. Not now.
Our youngest is booked into an after-school programme this week until one of us can pick him up. Previously, he'd walk home.
That may sound like an over-reaction and it probably is — but the need to protect a family is instinctive and not always entirely rational.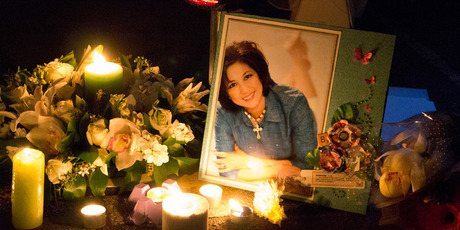 As we now know, Blessie's body was found up the hill, on a cemetery reserve in Eskdale Rd. That brought no peace to us, only more sadness with the unspeakable distress being wrought on her family.
Our concerns returned however, as the police came back on Tuesday afternoon to interview my wife.
She called me at work. "They want to talk to you tonight when you get home," she said.
By this time, police had made an arrest. A 27-year-old in custody brought no solace, no completion.
The accused lived locally, in an apartment just 800m from the bus stop that Blessie used, 1.4km from her home. Before Blessie's killing, our youngest son had walked home each day, close to the accused's house. All too close for comfort.
A Glenfield police sergeant phoned on Tuesday night. He described Blessie and what she wore that night, pressing for any sighting. Then he asked about anything else that had happened in our neighbourhood over recent weeks. "Anyone approaching people," he said, "anything like that?"
I couldn't recall anything untoward and he asked to speak to my son again. My 10-year-old hopped from foot to foot and he answered in monosyllables.
"What did the sergeant ask, son?"
"He asked if anyone had approached me, or tried to talk to me in the street."
On Wednesday morning, newsroom contacts revealed more about the circumstances than are permitted to be published. But I felt chastened that I allowed my family to be out on these streets.
It's an illogical but irrepressible fear. One of my family could have met Blessie's misfortune.
My teenaged step-daughter frequently walked the same footpaths to and from her friend's house 150m away, a mere few metres from this man, a man known to police and under supervision.
Sometimes my step-daughter came home after dark and I chided her for laziness when she asked her mother to pick her up.
Another local, my work colleague Chris Marriner tells me his pregnant wife now feels uncomfortable about walking around the area even during the day. Now Marriner makes sure he goes with her and they won't go out in the dark.
He would normally see loads of kids walking home from school and through a short cut in a nearby gully. But on Tuesday the street was deserted, he says. "It was deadly quiet."
Most days, Marriner catches that same bus Blessie used. He caught it a few hours after she disappeared on Saturday night. Now he feels uneasy that Blessie's killer was still out there when he got off the bus. He, like others in the neighbourhood, now reacts differently to normal events.
This week he felt alarmed when his wife rang him to say she was feeling unwell and was going home.
The couple have lived in Birkdale for two years and "fell in love with the place", he says.
It was an area that felt safe, where their future children could walk to and from one of the several schools in the area. Now he realises evil can happen anywhere.
"It makes you look at everyone twice," Marriner told me, "the people on the bus, you start questioning your neighbours a bit".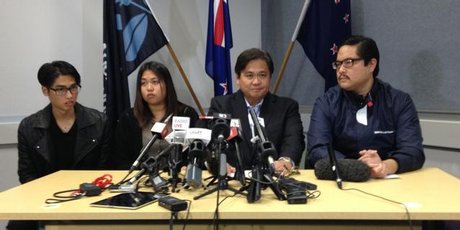 Toni-Maree and Adrian Rowe, and their two children, live even closer to the Gotingco home. This week, Toni-Maree expressed her emotions even better than I could.
Her husband has "decreed" their 10-year-old son is no longer allowed to go to the park with the dog alone.
"In the immediate aftermath, I had several phone calls from my folks with dire warnings to keep the kids close and Adrian checking on me," she says.
"My sister-in-law and I walk the neighbourhood regularly and sometimes I walk in the reserve - usually alone except for the dog, something I won't be doing for a wee while. It has made all of us very aware, uncomfortably aware.
"Mostly it saddens and angers me," says Toni-Maree, who co-ordinates the Birkenhead Artesan Market. "This is a place where I have never felt unsafe and now, thanks to this individual, I find myself looking and wondering about everyone who passes me in the street. Birkdale is a great neighbourhood and I refuse to be frightened because of the awful events of the last few days."
Nonetheless, kids will be picked up in cars and no longer be made to walk from school.
Anxiety lingers in the chest, looking for a cause to jump into the throat. A cold change has rippled into our lives.
How frightened should we be?
Auckland University sociology lecturer Ronald Kramer says studies show people tend to have a disproportionate fear of crime. "When things like this happen, because they are so extreme, people's fears are exacerbated.
"People are going to be on edge for the next couple of weeks but that's going to stabilise and level out because events like this are quite rare. It has a temporary impact and then things stabilise."
Kramer, an expert on urban sociology, says it is also common for people to adjust their behaviour to match their heightened anxiety and this too will return to normal in time.
"Changed behaviours happen in that heightened moment and, at some point, it just doesn't become functional to keep driving the kids to school every day or whatever it is that has changed."
Kramer says a community is more likely to change living patterns if terrible events keep happening. "But this kind of thing is rare. Don't get me wrong, it's a horrible thing but, statistically, it's unlikely to happen again."
Kramer - who wrote a 2010 report called Moral Panics and Urban Growth Machines: Official Reactions to Graffiti in New York City — says it is difficult but important to keep such events in context.
"It's a bit hard not to have that reaction but we have to try and keep this in proportion. We should beware of overreacting and calling for change in policies over these sort of things."