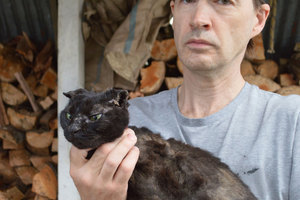 A 21-year-old man has been arrested for setting alight a cat in Greymouth.
He will appear in court tomorrow and, if convicted, could face a three-year jail sentence or a fine up to $50,000 under the Animal Welfare Act.
On May 11, the missing siamese tabby, Midnight, returned home in Cobden with burns to its face, ears and body.
The cat's owner told the Greymouth Star her pet was "totally scorched", with both ears partly burned off, it's nose burned and whiskers singed away, along with extensive patches of its back.
Police made an arrest on Friday and charged the alleged offender with cruelty and ill treatment of animals.
Senior Sergeant Brent Cook said police were still investigating as they believed more animals could be involved.