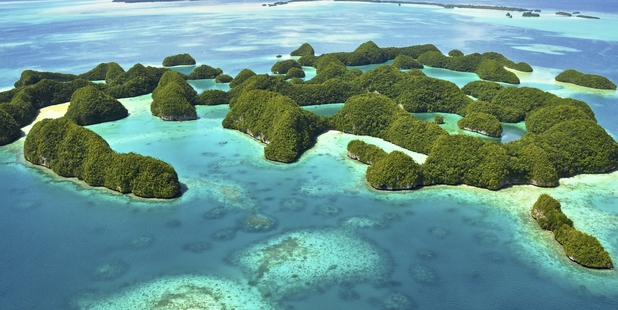 It is great to see that Nick Smith is implementing more marine reserves. We must however take care that this immensely positive development does out-shadow the need for more near-shore restrictions to be put in place if we want to conserve our fish.

Most of our reserves are on off-shore islands, which is still great, but being so far away, they are expensive and difficult to enforce and may not have as much of an impact on our local fishing quality as no-take zones on the mainland.
I became passionate about marine reserves while I was a commercial fisherman, freediving for sea urchins on the islands offshore in Northland and Auckland. Late in the season when business slowed down, I approached Dive Tutukaka - the multiple-award winning tourist hub that takes people to the Poor Knights islands - for a job.
I gained a first hand appreciation of the difference between similar areas on islands where fishing - commercial and recreational - was allowed, compared to the spectacular marine reserve that no lesser man than Jacques Cousteau described as one of the top dive sites in the world.
But as I have discussed before, it takes an immense amount of difficult badgering and lobbying to get them established and then of course there are vital costs associated with enforcement.
Sometimes the delay and ultimate failure of the bulk of proposals is caused not by the commercial fishing sector (who reap the benefits of the "spillover" effects and enjoy improved income sustainability) but by staunch recreational and charter boat fishers who (as shown in The Bay of Islands recently) believe it is their God-given right to take fish from anywhere.
The concept of Rahui is something that I think we should try out more. This is when local people who have experience can make decisions to open and close specific fisheries depending on the season and size of the catch. This is how Maori traditionally managed their fisheries in years gone by and it worked sustainably.
I have just got back from a trip to Guam and Palau. In Guam, many areas are temporally closed to all fisheries except for traditional, low-impact means.
The inspiring people of Palau have kept some areas of their enchanting island group as a no-take zone for over 100 years. I can tell you first hand, after being lucky enough to dive in this world-class destination, it is working. The dive sites are absolutely teeming with life and the tourism industry is consequently thriving with sustainable jobs. Visitors like me are happy to pay an environmental fee of $30 and purchase permits to visit these bountiful isles - the money goes towards enforcement and grass-roots environmental education.
In fact the tourism benefits from marine reserves and fishing restrictions have been so successful for Palau that the government is now seriously considering banning all industrial fishing boats from their waters. This would leave only artisan fishing for locals to feed their families without being too greedy. I am sure that if this was to occur, the Palauan Government would not only conserve its lucrative (and sustainable) tourism economy, but it would reduce the costs of enforcing the rules as all the local artisan fisherman would essentially become unpaid rangers keeping a lookout for illegal vessels: a massive save on enforcement costs.
I have heard that a similar dynamic happens with Rahui. Near Loisells Beach on the East Coast, the local Iwi manages the area under a Rahui. The fisheries are being maintained and poachers know that staunch locals are watching out, so wouldn't dare go there.
I am sure also that if locals were to get what they deserve in terms of management responsibilities, that with a clever system for knowledge capture, that we could all learn a lot from their fisheries management and adjust our systems accordingly.

Perhaps ensuring that this local wisdom is not lost and researching the effectiveness of its implementation scientifically could also provide innovative, fulfilling and worthwhile employment opportunities for the many young locals who want to work in jobs that look after the land.
Why would you support (or not support) more research on Rahui in your backyard?