Conservation Minister optimistic 10 new sanctuaries will be opened by next year.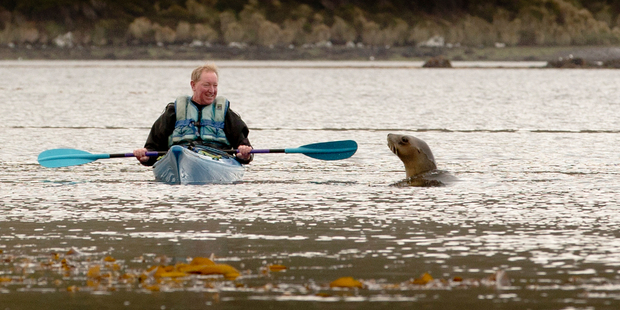 Conservation Minister Nick Smith is confident of opening a record number of marine reserves by the end of the year, following the announcement of a new 10,416ha reserve to protect Kaikoura's world-famous wildlife.
At Kaikoura yesterday, Dr Smith also announced a 4686sq km whale sanctuary, a New Zealand fur seal sanctuary, and several mataitai (Maori customary fishing) reserves for the area.
It brings to 10 the number of reserves the Government plans to have opened by next year. The others are three newly opened reserves in the subantarctic, five on the South Island's west coast and another at Akaroa Harbour.
Dr Smith considered the new Kaikoura reserve, extending 45km north and south of the Kaikoura Peninsula and 56km out to sea, was part of a personal push for more reserves, describing the marine environment as the "new conservation frontier".
The new reserve - banning mining, fishing or harvesting of any kind in the area - was larger and deeper than any existing marine reserve on the three main islands.
All of the measures would benefit Kaikoura's unique range of whales, dolphins, seals, albatross, rock lobster, shellfish and finfish, as well as helping to sustain its $134 million a year tourism industry, he said.
"Kaikoura is defined by its wild coastline, whales and crayfish. The debate over marine protection has been going for more than 20 years."
Dr Smith would be introducing the Kaikoura Marine Management Bill to Parliament in the next week to create the new reserves and sanctuaries, and to introduce changes to recreational fishing regulations.
Environmental groups have welcomed the new reserve, but say the Government is doing far from enough to protect marine habitats.
Forest and Bird conservation advocate Karen Baird said it was "highly contradictory that the Government is positioning itself in this election year as the saviour of our marine environment, when it is effectively subsidising the dangerous, climate-changing deep sea oil drilling industry to the tune of tens of millions of dollars a year".
WWF-New Zealand said the new package of protections announced yesterday should be complemented by an end to oil exploration off the Kaikoura coast.