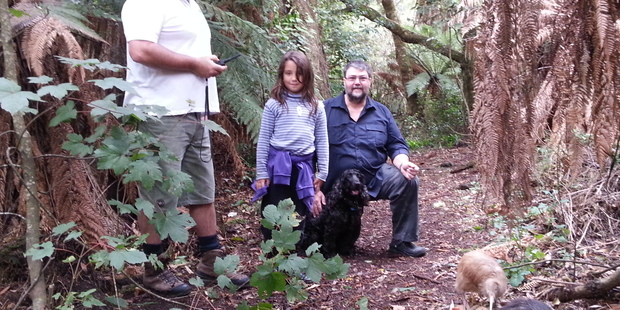 Stories making headlines across our regions today are: In the Waimarino, kiwi aversion training for dogs has become a serious business, while in Whangarei a police officer is beating his cancer with vitamin C and thousands of feral cats are causing trouble in Tauranga.
More than 100 owners from the Wanganui district turned up to have their dogs trained to avoid the killing of kiwi.
A Whangarei police officer is taking on the Big C with vitamin C.
Napier's new intercity bus terminus is having an identity crisis - officially, it's not a bus stop.
Thousands of cats living in 50 registered feral colonies in and around Tauranga are putting a seemingly never-ending workload on the city's ARRC Wildlife Trust.
Police are yet to identify a man found dead in Rotorua's Linton Park reserve area yesterday.
And, Masterton artist Keith Neal is showcasing a year's worth of his art in a solo exhibition.