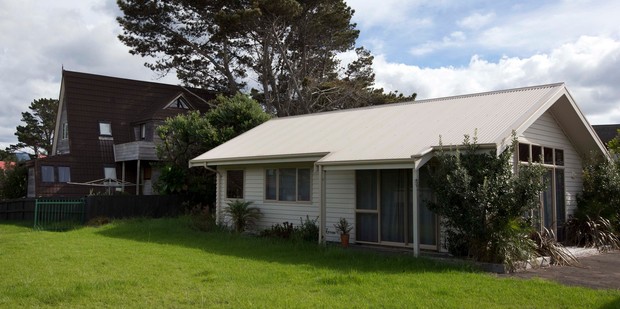 Maurice Williamson helped broker a private deal in which Donghua Liu bought a neighbouring beachfront property in Pauanui.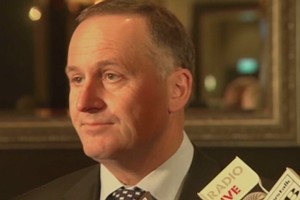 Mr Williamson, who this week resigned his ministerial portfolios amid revelations he interfered in a police case against Liu for domestic violence, has downplayed his relationship with the wealthy Chinese migrant, claiming the pair are not friends. He said on Campbell Live on Thursday that he recommended the holiday home to Liu when it went on the market.
However, the Weekend Herald has learned that Mr Williamson was instrumental in Liu's purchase of the property at 13 Jacksons Claim after he checked with the owner if the property was still for sale and passed on her details to Liu — after it had languished on the market for 18 months.
Previous owner Wendy Fletcher said Mr Williamson did her a favour by telling Liu about the property, which has a capital value of $1.88 million.
The three-bedroom house and sleepout passed in at auction with Ray White Whangamata at the beginning of last year when Liu made a private inquiry through an interpreter.
"That came about because Maurice was my neighbour and I'd had it on the market for a while and he just said one day 'Your place still for sale?' and I said 'Yes' and he said 'There's a guy out here, he's a New Zealand resident, that's buying up stuff, he might be interested' and I just said 'That'd be good Maurice' and he passed it on."
Before Liu paid a deposit for the house in April, he and family members and supporters visited the property and were shown through by Mrs Fletcher's daughter.
Mrs Fletcher said Liu made her "easily the best offer" she'd had in the 18 months the 808sqm property was for sale, even though it was under capital valuation.
However, he requested a long settlement, which eventually lasted four months until the balance was paid in August.
"I believe, and I don't even vote for the man, that Maurice acted perfectly properly in any dealings over that," Mrs Fletcher said. "He did us a favour as a kind neighbour. And I'd be sorry to see if what he did by passing on the fact to this Mr Liu that the place next to his happened to be for sale, was used to discredit Maurice because I don't think it deserves to be."
The Fletchers built the "bach" at Pauanui on the Coromandel Peninsula, in the early 1980s. Mrs Fletcher said Mr Williamson had been a neighbour about 10 years.
She had limited interactions with Mr Williamson over the years but said she never saw Liu at the house.
"Certainly anything he [Maurice] said to me didn't give me any opinion that he [Liu] was a friend."
Mr Williamson said last night that he "was never involved with the sale itself". "I merely put the two parties in touch with each other — what transacted beyond that is the business of those two parties."