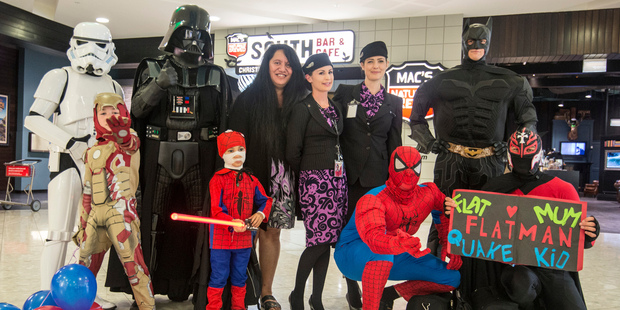 Stories making headlines around the regions today include: A sick five-year-old boy in the far north gets to meet his hero and a man in Hawke's Bay is badly burned when his shirt goes up in flames.
A Christchurch superhero famous for helping quake-affected citizens is heading to Northland after striking up a super-powered friendship with a sick five-year-old.
An elderly man has been badly burned after his shirt caught fire as he used a grinder in Central Hawke's Bay.
A Wanganui District Council member has auctioned off another councillor's name plate, but is disappointed by the amount raised.
A Tauranga couple has found a way to travel the world without leaving behind the comforts of home.
A need for a haircut has led an 8-year-old boy in Rotorua to raise more than $1000 for Leukaemia & Blood Cancer New Zealand.
Finally, a public space design guru with the nous to turn public toilets into a tourist attraction will be casting his eye over Carterton on May 12.