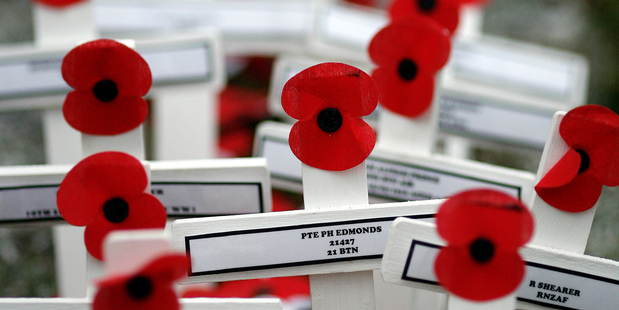 Today's Anzac Day may feel like a mere overture to next year's centenary of the Gallipoli landings, but this one is a centenary too. In the first week of August it will be 100 years since World War I began. A few months before, on April 25, 1914, New Zealanders had no idea what this date would soon mean to them.
One hundred years ago today, Europe seemed at peace, as it mostly had been since the end of the Napoleonic wars a century before. Certainly there were disputes and tensions between empires and nations, and arms build-ups, and alliances formed. But none of those made war inevitable or even likely 100 years ago today.
Centenaries are strong connections of time. The people of 1914, like us, were consciously living in a new century, relishing its new technology. Motor cars had arrived, with assembly-line production that was bringing their cost down, electricity was constantly producing new applications, such as home refrigerators, and telephones would soon carry voices across oceans.
A century ago our forebears, too, considered they were living in enlightened times. Trade and colonisation had connected all corners of the globe to European prosperity. Mass education, universal democracy and social safety nets were the envisioned future.
To have suggested on April 25, 1914, that the world would be at war within months would have seemed absurd. To have predicted that war would shape the next century would have seemed doubly absurd.
The Great War, as it came to be called, should never have happened. It had no single, obvious cause, no particular aggressor, just a set of circumstances that need not have erupted on the scale they did and surely would not have done so if European leaders could have foreseen the numbers who would die for no good reason.
Yet its futility, always recognised, has never tarnished the honour of those who fought and the memory of those who died. Every Anzac Day, New Zealand remembers them with respect and pride. The failure of the Gallipoli campaign and the deficiencies in its design or execution have never detracted from the recognition all soldiers deserve for their unquestioning commitment to a national purpose.
It is humbling for those alive in peacetime to ponder the selflessness that wartime service requires. Conscientious objection to all war or a particular war can be respected, but unquestioning service is to be honoured, too. The family of Archibald Baxter, New Zealand's most well-documented objector to World War I, have reportedly rejected suggestions that the objectors are owed an apology for their treatment, dramatised for television and screened this week. The rights of individuals and the duties of citizenship cannot be easy to resolve for a nation at war, and may be too easily resolved in a nation at peace.
Among those who opposed conscription in World War I was Labour leader Peter Fraser, who introduced it for World War II when he was Prime Minister.
Compulsory military service ended in New Zealand in 1972 and it is hard to imagine circumstances in which it would be needed again - as hard as it may have been on this day in 1914.
There is a time for debate and a time for action if a nation is to be cohesive and effective. Anzac commemorations have kept that realisation alive in four generations of New Zealanders and will continue to do so.
The lesson of 1914 is that war is sometimes avoidable, but not always. It may have been the least necessary and least conclusive of wars, but it is precisely for that reason it exemplifies values beyond debate.