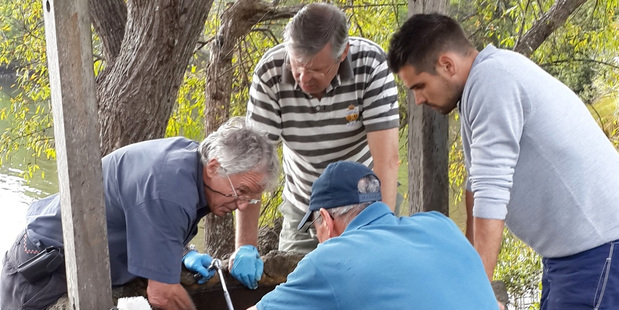 Some stories making headlines across our regions this Easter Monday include: A wishing well holding coins for a Northland hospice was raided, an elderly poppy-day collector in Wanganui was left traumatised after her bucket of donations were snatched and wandering dementia patients in the Wairarapa are to be tracked in a similar way to kiwis.
Northlanders are being urged to keep an eye out for dirty, water-stained coins after a wishing well raising money for hospice was raided.
An elderly poppy-day collector was "traumatised" after a young man came up to her outside the Wanganui New World last Thursday and snatched the donation bucket.
A spate of wandering and confused dementia patients in Wairarapa has prompted a search and rescue trust to suggest "tagging" them with tracking devices similar to those used on native kiwi.
It was a worrisome weekend for the manager of a Wairoa motor camp as one of her guests vanished without a trace.
People were dancing in the streets; the bars, restaurants and cafes were packed and there was no shortage of great entertainment for thousands of festival-goers in the Bay of Plenty.
And finally, Kawaha Point Primary School children have a new outdoor "classroom".