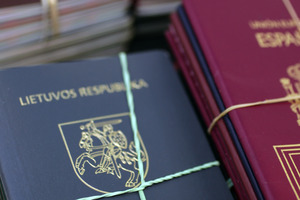 A man trying to leave for Australia was stopped at Queenstown Airport yesterday and charged with using a false passport.
The 43-year-old is now being held in police custody and has not made an application for bail.
It is understood he will be transferred to Invercargill Prison and is scheduled to appear in court on April 28.
Court documents show the man also faces a charge of assault with intent to injure, in relation to an incident in August last year in which a man was allegedly punched in the head and ribs.