Intimate pictures a 'huge betrayal', says judge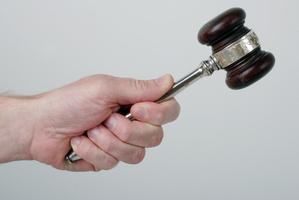 A man who worked for a prominent Christian organisation has been convicted of taking intimate pictures of underage girls.
The Auckland man, who also coached young people, was granted name suppression to protect his victims' identities at his sentencing in Waitakere District Court this week.
Judge John Bergseng said the defendant's actions were "best described as a gross breach of privacy" as well as a breach of trust.
The victims were aged 9 to 11 when the man started a relationship with their mother. The relationship lasted about five years.
At some point, the man set up a recording device before retaining images on a computer storage card for sexual purposes.
The offending lasted slightly less than one year, the court heard. "The offending involved significant planning and premeditation," Judge Bergseng added.
A victim impact statement indicated "a huge sense of betrayal by the complainants and also your former partner", Judge Bergseng said. "They feel violated."
The court heard the man lost his job and his role with a voluntary organisation.
The defendant had attended a rehabilitation programme, showed "a significant degree of remorse" and was a "person of good character" with no prior convictions.
He was given six months' home detention, must attend counselling, and is not to associate with people under 16 unless his probation officer allows it.
He was also given more than 200 hours' community work and nine months' supervision.
The defendant declined to comment.
"I think it's tougher than I would have expected," his defence lawyer Bridie Murphy said of the verdict. Jail might have been an option but "given his lack of previous convictions and his efforts to rehabilitate himself, I think the sentence was appropriate", she said.