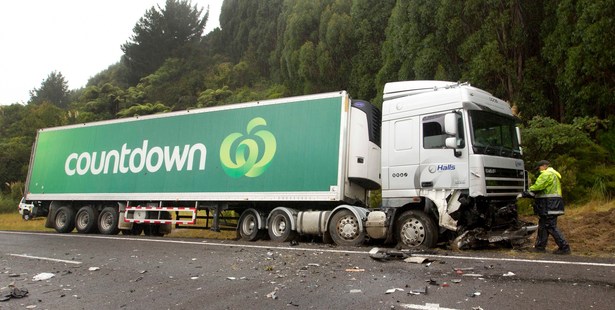 One person has been killed in a crash on State Highway 30 this morning, the second fatal in the Eastern Bay in just over 12 hours.
Police have confirmed that one person, believed to be a woman, was killed in a collision between a truck and a car.
The crash happened near to the Kawerau Road turnoff.
Whakatane police road policing manager Sergeant Ray Wylie said one person had died.
Another person at the scene said it appeared a sedan car had collided with a truck and trailer unit.
The car was a mangled wreck, they said, with debris strewn across two lanes while the truck had left the road and stopped some 20 metres away from the car.
Firefighters worked for some time attempting to free the deceased before she was taken to a nearby hearse.
Diversions remain in place and are expected to be there for some time.
Emergency services, along with victim support, are still in attendance.
Last night a car collided with a power pole on Reids Rd between Taneatua and Waimana.
The 36-year-old passenger in the car died while the 33-year-old driver received minor injuries.
Diversions are located at SH30 and Military Road and SH30 and SH34 [Kawerau Road].
Motorists are advised to avoid the area where possible. No further information relating to the crash was available.
- Daily Post