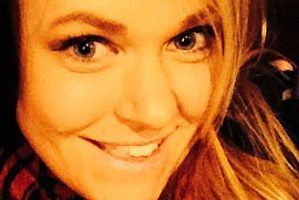 Police have serious concerns for a Waihi Beach woman who disappeared after leaving a friend's house on Sunday.
Kelly Ann Sinclair, 25, has been missing since April 6 when she left her friend's Katikati home about 11.20pm and never turned up at another friend's house later that night.
Ms Sinclair - who usually resides in Waihi Beach - was heading to a friend's house in Mount Maunganui to stay overnight.
However, police said she never arrived.
Waikato police said she has distinctive long blonde hair that is shaved on one side of her head, and is about 168cm tall with a fair complexion. She also has a bird tattoo on her left forearm and a birdcage tattoo on her right forearm
Police said the last person to see Ms Sinclair said she was in an emotional state and friends and family have not heard from her since.
Her cell phone is either switched off or flat, which her friends and family have said is unusual for her character.
Ms Sinclair was last seen in a Blue 1997 Audi A3 registration number DBM787.
Police are seeking anybody with information about the whereabouts of Ms Sinclair.
For more articles from this region, go to Bay of Plenty Times