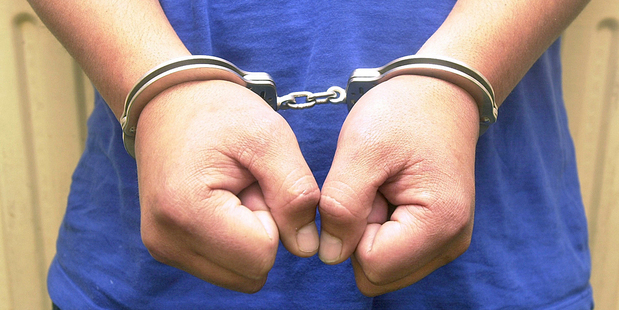 A Paremoremo inmate, who was discovered to have a cellphone stashed up his anus while receiving medical attention for stab wounds, has been charged with assault. He is one of at least eight prisoners facing charges over violent incidents at North Island jails.
Tangi Nikoia, 31, was charged after an incident at Paremoremo in February. He will reappear in North Shore District Court this month.
Last year, a doctor treating Nikoia for multiple stab wounds found the inmate had stashed a phone in his backside.
Rawiri Wereta has been charged with Nikoia's attempted murder and is expected to appear in Auckland High Court on September 1 for a jury trial.
Wereta also faced a charge of wounding another person with intent to cause grievous bodily harm.
In another case, five Paremoremo inmates faced charges of injuring with intent to cause grievous bodily harm.
Johnson Taoho, Thomas Campbell, Paul Cloke, Cruz Fruean and Tauvira Tauvira, aged 24 to 31, have been charged after an alleged assault in December, and will appear in the North Shore District Court for a case review next month.
In a fourth case involving an inmate, Daniel Houma faced a charge of injuring with intent after an incident at Spring Hill in mid-December.
That jail, 70km south of central Auckland, was the site of a fiery riot in June which is still under investigation.
In initial reports, Corrections blamed "intoxicated gang-associated prisoners" drunk on fermented fruit and alcohol-based hand sanitiser.
After the riot, high-security Spring Hill inmates were shifted to other jails.
In another violent incident, a prisoner at Northland's Ngawha prison was hospitalised three weeks ago. The Herald on Sunday was told a young inmate bashed a convicted sex offender, aged about 65.
"The prisoner who was injured is well on the way to making a full recovery and is now back at the prison," a Corrections spokeswoman said.
This week, a Paremoremo inmate who was attacked by two other prisoners as he left his cell required hospital treatment for his stab wounds. It is not known if any charges have been laid in that case.