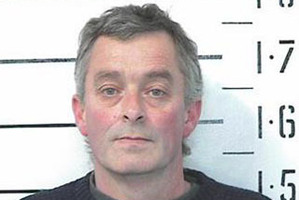 The Court of Appeal has rejected a new bid for freedom by a man who killed his wife with a tomahawk.
John Frederick Ericson is serving a life sentence for murdering his wife Sandra in July 1999 by striking her in the back of the head with a tomahawk 22 times while she slept.
He called police after the attack and admitted killing his wife but later said he had no memory of it.
In its judgement, released today, the Court of Appeal said Ericson had appealed against decisions made by High Court Justices Christian Whata and Cameron Mander to refuse his applications for habeas corpus.
Habeas corpus is a legal argument which if granted would have resulted in Ericson's immediate release from prison.
Ericson claimed his sentence of life imprisonment for murder imposed in April 2000 resulted from a miscarriage of justice and there was now new evidence relating to his psychiatric state at the time of the murder and the removal of relevant evidence from the crime scene which shows that he was wrongly convicted.
He also claimed he had been arbitrarily detained in custody and prevented by prison authorities from meeting recommendations relating to his rehabilitation and reintegration into society.
He further claimed Justices Whata and Mander breached the Bill of Rights Act by failing to give him a hearing.
Court of Appeal Justice Douglas White said that in short, no proper basis for habeas corpus was advanced by Ericson's appeal.
"There is no suggestion that, having been convicted of murder and sentenced to life imprisonment, Mr Ericson's detention in prison is unlawful.''
It was Ericson's sixth unsuccessful application for habeas corpus. He has also repeatedly been denied parole.
Justice White said there were other processes available to Ericson to challenge the lawfulness of his murder conviction and the conditions of his imprisonment, including applying again to the Governor-General to exercise of the prerogative of mercy.
"Mr Ericson told us that he has retained a lawyer to pursue an application to the Governor-General for that purpose.''
- APNZ