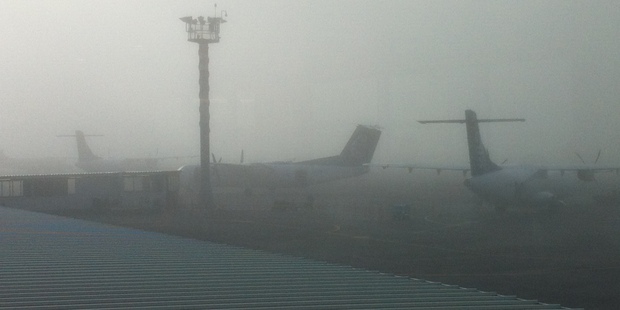 Fog that disrupted domestic flights in and out of Auckland Airport today has lifted.
A spokesman said the fog cleared this morning and the backlog of travellers had mostly cleared.
"There's still a few passengers in the domestic terminal,'' he said.
Earlier reports that a flight leaving to Sydney had been cancelled because of the fog were incorrect, and the cancellation was due to a mechanical issue, he said.
The fog also slowed traffic this morning as the city was shrouded at a low level, reducing visibility.
- APNZ