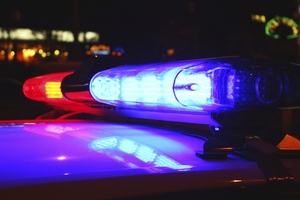 Police are seeking information on the driver involved in a hit and run in Auckland this morning.
A 36-year-old woman, who was walking along Stadium Lane behind New World supermarket in Papatoetoe, was hit by a light grey car which veered off the road and onto the footpath at about 6.30am, police said.
The woman involved was taken to hospital for x-rays and an assessment. Her injuries were currently unknown, police said.
"It is believed that there were two to three people in the car at the time but the reason for veering off the road at the victim is not known. It is possible that it was a drunk driver," constable Corbin Elliott said.
There were no witnesses to the incident. Emergency services were called when a member of the public heard the woman scream.
Police have described the car involved as small and light grey.
Anyone who knows anything about the incident, or saw a car matching the description in the Papatoetoe area about 6.30am should contact police immediately.
"The victim is very startled following the incident and we're looking to speak to the driver responsible for this as soon as possible," Mr Elliott said.
Phone constable Corbin Elliott: 021 191 0206, or provide information anonymously through Crimestoppers on 0800 555 111.
- APNZ