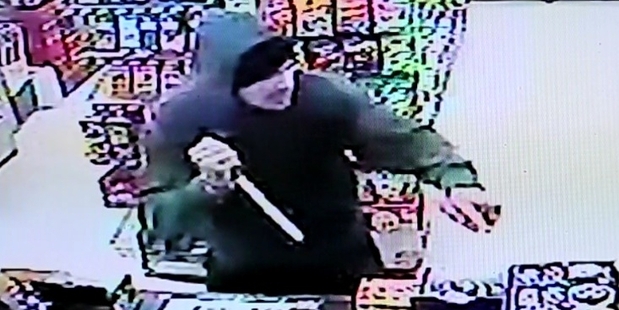 Rotorua police have released CCTV footage showing a man wielding a knife at a dairy owner.
The owner of the Pandora Foodmarket was left "hysterical'' after he was threatened on Sunday March 2.
Police hope the man will be recognised and details passed on to them.
Detective Jeff Alpe said two men went into the Pandora Foodmarket on Pandora Ave about 10.40am that day and had their faces hidden. They are described as Maori, one was tall, the other short.
"They presented a knife to the staff and demanded money and cigarettes,'' he said.
Mr Alpe said the pair - aged in their late teens or early 20s - left the area on foot.
"That's the last anyone saw.''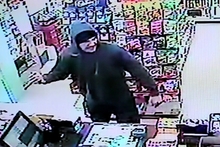 He said police had spoken to witnesses and nearby residents and shop owners.
"A number of local people witnessed the guys prior to going in and thought they were a bit suspicious,'' he said.
One witness, who did not want to be named, said the first she knew of the robbery was when she saw the distressed dairy owner come out of his shop.
"He was hysterical,'' she said. ``He was saying they had a big knife.''
Anyone with information should call Rotorua police on (07) 348 0099.
Information can also be supplied anonymously via Crimestoppers on 0800 555111.
For more articles from this region, go to Rotorua Daily Post