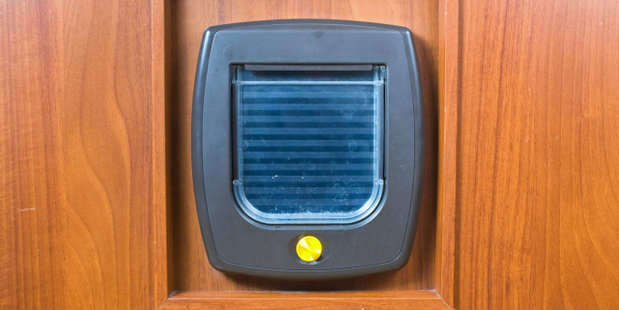 Firefighters usually get called to help cats stuck up trees. Yesterday it was a human in a cat flap.
The Rotorua Fire Brigade helped rescue a woman who got stuck in a cat flap after she had found herself locked out of her Hillcrest home about 9.40am.
"She was stuck by her hips, she couldn't move forwards or back, but the fire brigade came to the rescue," said senior station officer Richard Anastasi.
"It was bigger than a normal cat flap. We had to break the glass in the door to get her out.
"She was quite distressed when we got there," he said.
"We don't know how long she had been stuck for."
Someone had found the woman stuck in the door and called the brigade for help.
The woman had bruises and scratches but was otherwise uninjured.
"She mostly had just a red face," Mr Anastasi said.
"The advice we'd like to give out is to leave a spare key with a neighbour.
"Cat flaps are for cats. But we are here to help."
For more articles from this region, go to Rotorua Daily Post