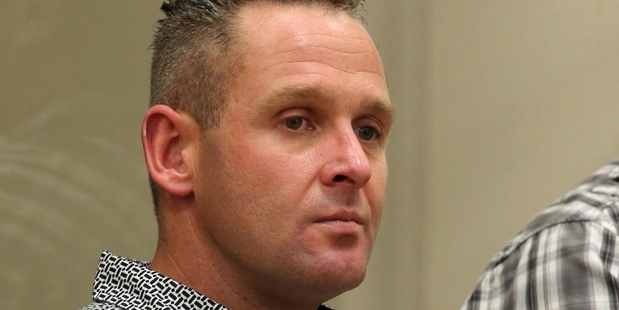 Three family members from Northland used different types of rental accommodation from Whangarei to as far away as the Coromandel to manufacture methamphetamine while evading police for months, a jury has heard.
Jayne Crompton, 48, Marc Ethelstone, 34, and Dean Frederick Theobald, 42, are accused of being part of a crime syndicate that used motels, bach-style accommodation, public storage units and yards to make methamphetamine between September 2011 and March 2012.
The trio are on trial in the High Court at Whangarei on 62 charges relating to the possession and manufacture of methamphetamine.
Crompton and Ethelstone are siblings - Theobald is Crompton's partner.
Opening the Crown case before a jury of nine women and three men in court yesterday, prosecutor Bernadette O'Connor said police first executed a search warrant at their Silverstream Rd home on March 2, 2011 and recovered items used to manufacture methamphetamine. The three were not at home at the time.
A bach and holiday home was booked in Matakana for five nights for $1675 about September 11, 2011 and police executed a search warrant at the property on September 20 but the three had already left.
Ms O'Connor said they then moved to accommodation at Swallows' Ridge in Leigh from September 16 but had left before police arrived four days later. Items including a motion sensor detector, sodium hydroxide and hydrochloric acid and two firearms were recovered. She said just over 44 grams of methamphetamine worth about $44,000 was found on the property.
Police also placed Crompton and her partner under surveillance in Whangarei.
Ms O'Connor said Theobald was arrested in a pond in the Coromandel on March 28, 2011. Prior to his arrest, a passenger in a ute he was driving threw nails on the road while being chased by police that resulted in the patrol car blowing its tyres. When located in a pond, Theobald submerged himself, holding his nose.
Ethelstone was arrested next at the Knightsbridge Motor Lodge in Auckland on May 8, 2012. A hand-held taser, $36,000 cash and just over 600 grams of cannabis was recovered from him.
Ms O'Connor said he told police the money belonged to a friend and was to be used to purchase a car.
She said three days later, Crompton was found hiding inside a wardrobe in a house at Howick in Auckland.
Crompton told police she hid for fear of going to jail and being beaten up by gangs.
When asked to name the gangs she feared, Crompton wouldn't say and changed the conversation, Ms O'Connor told the jury.
The trial before Justice Mark Woolford is expected to last six weeks.
For more articles from this region, go to Northern Advocate