New Zealanders are more at risk in their early years as drivers than most other young people in the developed world. In the final of a two-part series, Morgan Tait asks if enough is being done to keep our most vulnerable safe.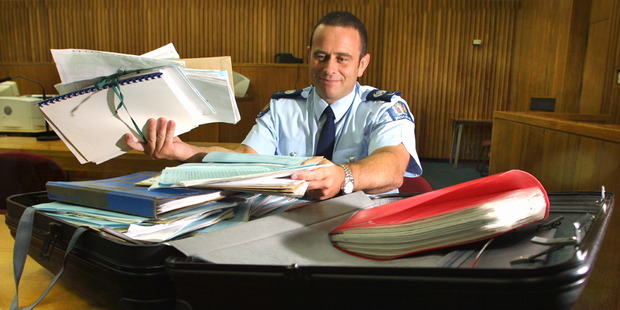 At least one young Kiwi motorist will die on a New Zealand road this week.
Motor vehicle accidents are the biggest killer of New Zealanders aged between 15 and 24 and - despite a range of law changes and campaigns targeting the country's driving culture - many believe more is needed to address the grim statistics.
In 2011, New Zealand's minimum driving age was increased from 15 to 16 and a zero alcohol tolerance was introduced for any driver under 20. Months later, tougher testing for obtaining a restricted level licence was also introduced.
But in 2012, the most recent year complete Transport Agency statistics are available for, 61 Kiwis in the demographic died on our roads and 3378 were seriously injured.
Transport Agency director of road safety Ernst Zollner said that after the changes to licence testing were introduced, pass rates fell to 38 per cent.
Two years - and more than 145,000 restricted licence practical tests - later, the overall pass rate has gradually risen to over 50 per cent.
Under the old testing regime, average pass rates sat at about 80 per cent.
"We were doing learner drivers no favours with a 'once over lightly' approach," he said. "The new test has been specifically designed to improve safety by encouraging learner drivers to clock up more supervised practice before they sit the test."
Police national manager of roading Superintendent Carey Griffiths praised the changes. The zero alcohol tolerance was making a noticeable difference, he said.
"We've seen a reduction in the number of young people killed and injured in relation to alcohol-related crashes," he said. "We've got a generation coming through who have seen drink-driving as unacceptable right from the get-go ... Young people are still over-represented ... but that number is coming down."
As of yesterday, four 15- to 19-year-olds had died in road crashes this year - less than half of the toll at the same time last year, he said.
But transport safety experts and advocacy groups believe more changes are needed.
Waikato University transport psychologist Dr Robert Isler, who has intensively researched the issue for 25 years, said raising the driving age even more, to 18, would significantly cut the risk to young drivers.
"I think ... 16 is still too young and there is an issue about the transition from the learner to restricted.
"People are still very vulnerable when they become solo drivers and it is hard for the police to enforce."
Compulsory driver training by professional training schools or tutors was another easy fix, he said.
New Zealand racecar driver Greg Murphy said it was time the policy was introduced. "The issue here, really where it all starts, is driver training," said the face of the Motor Trade Association's in-school safety programme. "The training side of things is absolutely critical. I can guarantee that if people had the skills and training to start with we would be in a much better situation where a lot of these crashes ... would have a chance of not even happening."
Associate Transport Minister Michael Woodhouse said while there was still work to do, the Government's measures so far were improving statistics so it was not considering compulsory driving lessons or raising the driving age further.
"New Zealand has traditionally had a very high road toll when compared internationally," he said. "In 2010 the Government launched Safer Journeys, a 10-year road-safety strategy.
"Four years in, and we're seeing some positive results - 2013 was the lowest road toll in 60 years. The number of 16- to 24-year-olds seriously injured on our roads in 2013 was 37 per cent lower than four years ago.
"This downward trend is pleasing to see, but there are still too many young people - particularly young men - involved in serious crashes, and this age group will continue to be a focus for the Government."
Mr Griffiths said the biggest challenge facing police work in raising awareness on road safety was the country's driving culture.
"A lot of people think they are much better drivers than they are. How we drive, the way we drive, the way we act, rubs off on our children."
He believed vehicle standards also played a part and advised parents to think twice before letting their kids drive a typical old and cheap first car.
Advertising and portrayals of fast and powerful cars promoted a negative attitude towards road safety, but likewise media campaigns were used to target problem behaviours, he said.
Inexperience also meant younger drivers were more at risk from other people's mistakes and it was important to help young drivers rather than blame them for what should be considered a wider social problem.
"There has been a tendency ... to say, 'Road safety - that's young drivers and that's boy racers, it's not me'. Young people can at times be unfairly blamed, which allows older drivers to let themselves off the hook.
"Road safety issues are right across the spectrum of ages, for a variety of reasons, and it's important that a focus on young drivers doesn't detract from the fact that we have all got to look at how we drive and our attitudes towards road safety."
The notion of road safety as a community issue was highlighted by advocacy group Students Against Drink Driving. In its 25-year lifespan Sadd had evolved from targeting drink-driving to a more holistic approach, said chief executive Anna Birdwood. Equipping parents and students with educational resources and making sure they knew how to access them could also reduce risk, she said. "We've done research ... and there did seem to be a gap at a community level for supporting teenagers and their parents for going on this journey."
There were awareness campaigns in schools and through advertising, but they weren't enough, she said.
Dr Sudhvir Singh, transport spokesman for Generation Zero, said the organisation's solutions for reducing climate change would also affect road safety. He said more extensive public transport and cycle-friendly roadways would mean fewer young people on the roads to be injured.
Danger on our roads
*In 2012, 61 New Zealanders aged between 15 and 24 died on roads here and another 3378 were injured.
*Young drivers were to blame for two-thirds of fatal smashes in 2012 which, aside from the devastating emotional toll, carried a $755 million social cost - a quarter of the total cost of all injury crashes.
*Drivers aged between 15 and 19 made up just 5 per cent of all licensed car drivers yet between 2010 and 2012 the demographic accounted for 12 per cent of all drivers involved in minor injury crashes, 11 per cent of drivers in serious injury crashes, and 9 per cent in fatal crashes.
*Drivers aged between 20 and 24 were 9 per cent of licensed car drivers but accounted for 15 per cent of minor injury crashes, 14 per cent of injury crashes, and 14 per cent of fatal crashes.
Getting help
*NZTA provides tips for both parents and learner drivers at www.practice.co.nz
*Visit www.safeteendriver.co.nz for guidance passing both learner and restricted level licences.
*See what you can do to help reduce harm on roads at www.sadd.org.nz
*Find out if you are eligible for a free professional driving lesson with AA at www.aa.co.nz/free-driving-lesson.
Read Morgan Tait's first story in this series here.