David Fisher's investigation into the murder of two Dunedin children at the hands of their father documents Edward Livingstone's movements - and run-ins with the courts - after his marriage ended.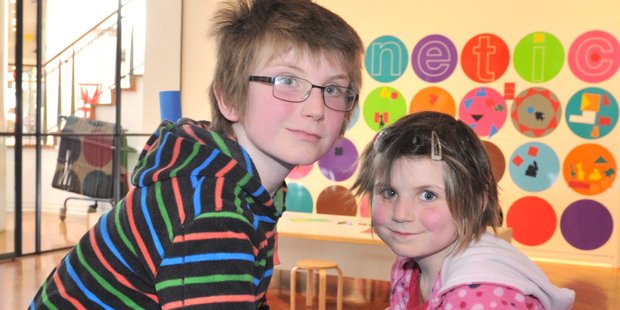 Part two of a two-part series. Read part one here.
A month after his marriage fell apart, Edward Livingstone had moved about 70km south of his family - a wife he was barred from contacting and children he could see only under supervision.
He was in a house rented from prison colleague Malcolm Kiri just five minutes' drive from the Otago Correctional Facility, giving him little reason to travel to Dunedin.
Livingstone did make the journey - he was served a final protection order on July 24 and breached it on August 6. Constable Katherine Saxton later told the court Livingstone was "emailing the victim, telephoning her at work, loitering outside her address in his vehicle and going on to the property when she was not home".
In the email, Livingstone wrote of their finances, their relationship and how he wanted it to continue.
He rang Ms Webb to say he was coming to her home that evening to talk. Court documents show he lurked around the property from 3pm until she arrived in St Leonard's about 8pm. Seeing his car, she hid on a side street and called police.
Livingstone was given "diversion" by police, a "get out of jail free card" which sees charges waived under certain conditions.
The decision to do so appears to be a mistake, and might have led to Livingstone receiving lighter treatment for the next breach.
Ms Saxton later told the court: "The defendant was dealt with by way of the Police Diversion Scheme and undertook counselling. The [scheme] prohibits diversion for breaches of court orders therefore this matter should not have been resolved in this way."
His breach in August and earlier mental health stay had his lawyer seeking advice on Livingstone's state of mind for his court appearance.
Southern District Health Board psychiatrist Dr Christopher Wisely wrote on August 16 that he had been seeing Livingstone for a month.
"It seems that he was clearly suffering with a moderately severe depressive disorder at the time that his relationship fell apart with his wife."
Part of the problem was a reaction to a bupropion, commonly called Zyban, prescribed for stopping smoking. Livingstone had "restarted it unbeknown to his wife.
"He had an untoward reaction in which he became effectively psychotic. The reactions are rare but certainly not unheard of with bupropion. It appears these symptoms dissipated after he stopped the medication [emphasis added]."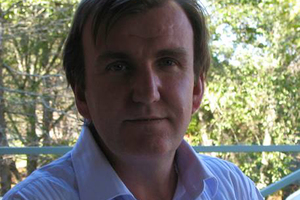 It was an excuse Livingstone would use again - even though his doctor said he had stopped taking that particular type of medication.
In the letter, Dr Wisely said he had prescribed new drugs, an anti-depressant and an anti-psychotic, noting "he is extremely remorseful about events that occurred between he and his wife and feels that he now has a normal emotional experience.
"I do not have any concerns about his current mental state with regard to danger to his wife Kath or their two children."
It was a reassurance of safety repeated in a letter from psychotherapist Marie Ann Robertson, who wrote to the court saying Livingstone had "severe depression that had been covert for many years" caused by "repeated childhood trauma that had never been addressed. I do not believe he is a violent man."
Livingstone was "often in a self-protective dissociated state that has incapacitated his state of awareness", Ms Robertson wrote. He was a "more settled man" after therapy. "He is suffering a great deal of grief over his previous lack of insight. His love and concern for his family has been at the forefront of his motivation."
It appears from the court file Livingstone was given diversion on August 28, conditional on doing a 12-week "stopping violence" course.
Just two weeks later, on September 14, Livingstone was again caught breaking the protection order. In a police interview, he was asked what had happened.
"I rang her and left a recorded message," Livingstone told the police officer. "I said that I loved her and that I loved Bradley and Ellen.
"What happened between us, wasn't me that done it. It was a reaction to the Zyban [which his doctor said he had stopped using] that made me psychotic. I just asked her if she would consider rebuilding our relationship.
"You have to understand I was pretty upset at the time."
Do you understand the protection order?
"That I'm not allowed to approach Kath, text or email her."
Are you aware you can't phone her?
"I don't think that was on the protection order."
Why did you call her in breach of the protection order?
"I broke down. I couldn't rationalise anything."
How do you think she felt?
"I didn't think at all, it is what I am saying. I wasn't thinking at all this morning."
Have you breached the protection order before.
"Yes. I emailed her."
Is there anything you would like to add.
"I am very sorry I upset Kath."
With a new charge, Dr Wisely was again called on to update Livingstone's lawyers. The psychiatrist said Livingstone had spoken to him about breaching the order: "I know that he was feeling quite low in his mood at the time and missing his children terribly, and I understand the message was simply to express his understandable grief and sorrow about the situation."
Again, he offered an assurance of safety, writing that "I certainly do not think he is at any ongoing risk of harming his wife".
Medication had been changed, he wrote, and Livingstone was "resolving a number of issues very well related to his relationship break-up".
Losing his job would be devastating, Dr Wisely wrote, because of the difficulty he would have in finding another at his age. "I am somewhat concerned for him in that he does not have a large number of social contacts in New Zealand, coming originally from Australia."
Livingstone was suspended from work, although told an employment investigation would not begin until the court process was finalised.
He appeared in the Dunedin District Court on November 15, lawyer John Westgate asking for a discharge without conviction because of the likelihood he would lose his job. Livingstone, in an affidavit, told the court losing his job would affect his ability to pay child support, and "would adversely affect not only me but my children as well".
Police opposed. Mr Saxton told the court there was no proof Livingstone would lose his job. A discharge without conviction could make little difference; the prison service listed an admission of offence as grounds enough for sacking - and the guilty plea needed for the discharge would be that admission.
And there was a plea from Ms Webb. Mr Saxton told the court she "wishes the court to know that she does not support the defendant being granted a discharge without conviction".
"She states it took a lot of courage to call the police on each occasion as she was so scared of the defendant and she believes he knew exactly what he was doing and what the consequences would be."
It wasn't enough. Livingstone pleaded guilty, was discharged without conviction on condition he pay $500 towards Stopping Violence Dunedin, where he was still attending a domestic violence programme from his first breach.
The final note on the court file is a copy of a letter to Livingstone on November 27 telling him the charges from his first breach had been dismissed with diversion now completed.
Livingstone received a written warning from Corrections on December 9 and went back to work.
He began telling people he had come to terms with the separation. He spoke of a relationship with a woman in Christchurch. Some believe this was a distraction from his true intent, and an embellishment of the nature of the relationship.
A friend of Ms Webb told the Herald it was about this time Livingstone cancelled the Kiwi St house insurance.
Some believe this was when he decided on a fatal course of events. He no longer faced the scrutiny of the courts, his employer had completed its inquiry - but he also knew he had used every last chance he could wrest from the system.
From here, any contact would surely cost him his job, earn him a conviction and bar him from access to his children.
Family violence experts say this was a man determined now to take everything from his wife he could.
"His behaviour is nothing to do with medicine or mental health," says Jill Proudfoot, of domestic abuse help agency Shine.
"His behaviour is about obsession." It is about punishment. It is about revenge.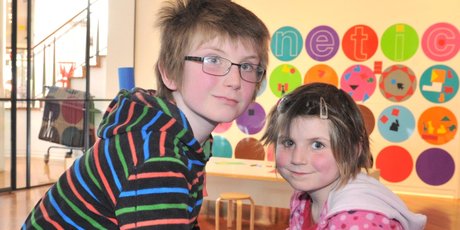 "He's got a gun"
It was a beautiful place, St Leonard's. When they were alive, Bradley and Ellen would walk the short distance to their school. Their uphill neighbour Patricia Haraki, 70, would see them head off about 8am to walk the 600 metres to the school gate. She recalls Ellen's joy at any opportunity to chat on the way to school in the morning.
"The wee boy didn't like the girl talking," she says, painting a picture of a big brother with the important task of escorting his sister to school.
Ellen would chatter, with Bradley next to her insisting: "We've got to go."
Off they would go, meeting other children at the top of the road.
St Leonard's School itself is stunning and contained, with only about 60 children. They would have the funeral here, farewelling Bradley and Ellen among the bright streaks of colour on the classrooms and playground. The Education Review Office praises the way teachers work with students: "Students learn in a family-like atmosphere where they know each other well."
Mrs Haraki says January 15 was a beautiful day. She'd not long returned from a nearby barbecue and thinks it was about 9pm when she heard Ms Webb crying.
Crying isn't the right word, she says. Having been to a few tangi, she touches the pit of her stomach and says the sound she heard was the noise made when emotion bubbles up from deep down. "It makes your hair stand on end."
"He's got a gun," she heard Ms Webb screaming, running out the front door of her home. Mrs Haraki made her way outside and looked over the back fence to where Bradley and Ellen had played in a tent just weeks before, laughter spilling over the fence between properties.
She could see the back door open, light shining from inside. She heard the shots - Livingstone had turned back inside the house while Ms Webb sought help from the downhill neighbours, Chris and Mel Foot. Their children (and one on a sleepover) were awake inside. Their eldest was Bradley's best mate - Ellen had her heart set on marrying him when when they grew up. Now he lay awake, listening to the shot which killed her and his friend.
When next Mrs Haraki looked over the fence, she saw Chris Foot confronting Livingstone. "I looked up and saw a man on the step," she says.
Mr Foot said: "Don't you point that gun at me." Livingstone stepped, slipped and as the shotgun tilted up, let loose a shot intended for his former neighbour.
Then Mrs Haraki was back inside, calling police. She heard another shot. When she looked out again, Mr Foot had been into the house to check on the children. There was nothing - death and a can of petrol. Livingstone had planned to burn down the house from which he removed insurance.
Mrs Haraki watched Mr Foot come out. "I knew something had happened by the way he was walking around and around the grass." The story "needs to be told", she says. "Nobody could talk about it at the time."
When it happened, it was all they could manage to talk to each other.
And the children. All those parents had to talk to the children.
Brendan Whipp's boys Bradley, 10, and Connor, 8, would play with Livingstone's children. For Mr Whipp and wife Sandra, as it was with many parents in the area, the aftermath meant dealing with the horror of the attack and working out how to explain it to their children.
"In that situation, how do you tell your kids?" he asks. "No community should have to go through that."
A stay-at-home dad himself, Mr Whipp had a few phone calls the day after as other parents searched for a way to explain to their children.
"You've got to get your own head right first," he says.
"We told them the truth - that Bradley and Ellen had been killed by their father. It's better them hearing from us," says Mr Whipp. "I didn't go into the details ... and then answered the questions they had. They did ask how. We said it didn't matter how."
And why? "We explained their father was very sick." And you have to be careful saying that, he says, because you don't want children fearful of others they believe might also be "sick". "It's not something I would think you'd ever think you'd have to be prepared for."
How could you prepare, he wonders? "You want to protect your family and can't grasp the concept of why. I still can't."
The second day after the killings, the boys had a friend over. As kids do, they talked it over. The playmate came armed with more knowledge. "And I had some more questions to answer then.
"My youngest asked: 'Will they have toys in heaven?' He brought down one of his favourite toys and left it [outside the house] so they would have something to play with."
So, yes, Mr Whipp said they had gone to heaven. "It's the easiest way to explain it. All kids know about heaven."
Connor had a stomach ache the next day; so uneasy he vomited. "He was just anxious. And then there were more questions."
Mr Whipp keeps coming up with answers for the boys but knows "you're never going to figure out why ... It'll never make sense to anybody."
It didn't make sense to Livingstone's workmates. They told shopkeepers in Milton of their astonishment, their appalled horror. His landlord, Mr Kiri, refused to talk about Livingstone, saying he didn't know him. "The guy I knew was normal."
Also searching for answers are the police, with officers investigating the handling of protection orders - and the use of diversion. Officers met the coroner on February 4 with an update on the inquiry. No date is yet set for a full hearing.
Livingstone had no funeral. He was cremated, and his only friend, Rob McFarlane, is talking with his mate's few remaining family members about what to do with the ashes.
He's also trying to answer questions. Mr McFarlane, who now lives in Christchurch, shouldered the terrible burden of what happened and went back to Australia.
The pair have friends there who had no idea what had come of Livingstone. Person by person, he worked his way back through their shared history and passed the burden to others.
It became no lighter for the sharing. "That sort of brought it all back again. It's still pretty raw for me," he says.
The people he spoke to never knew Livingstone as a father. They couldn't understand the man they knew committing such monstrous acts.
And yet, says Mr McFarlane, it was all the more unimaginable that Livingstone the father would commit such a terrible sin. "He loved his kids - absolutely adored them."
***
Source documents for this story: