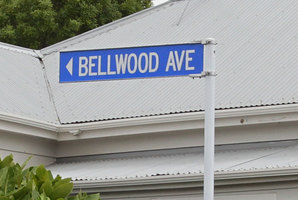 Were you at this party? Do you know the people involved? Contact the Herald here.
Police tape has been removed from the scene of a serious assault near Eden Park last night that left a 23-year-old man critically injured.
The man was taken to Auckland Hospital with head injuries and his family is now at his bedside.
Police say the man and his brother had left the Rugby Nines tournament at Eden Park and headed to a party at a Bellwood Ave property in Mt Eden just after 8pm.
Nobody at the house wanted to talk today and APNZ was asked to leave the property.
Police tape cordoning off the front yard was removed early in the afternoon and the only visible reminder of what happened was a pair of handcuffs hooked around a fence picket.
"Staff have spoken to residents and partygoers and are trying to get to the bottom of what took place and who is responsible for the young man's head injuries,'' Detective Inspector Chris Cahill said.
"We are liaising with hospital staff and supporting the man's family at this difficult time."
- APNZ