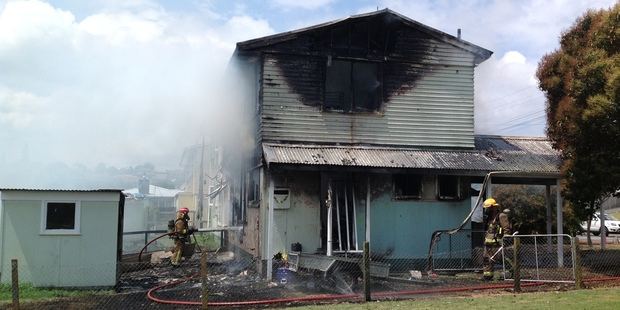 Firefighters are at the scene of a serious blaze in a two-storey block of flats on William Jones Drive, in the Whangarei suburb of Otangarei.
The building's occupants, four adults and three children, got out safely.
The fire, which broke out around 1.15pm, is now mostly extinguished with fire crews dampening down the charred remains of the weatherboard building.
Two adults were treated by St John staff in an an ambulance at the scene as a precaution.
A fire investigator has just arrived at the scene to determine the cause of the blaze.
For more articles from this region, go to Northern Advocate