Most common gripes involve alleged poor attitude or level of service and over-zealous use of force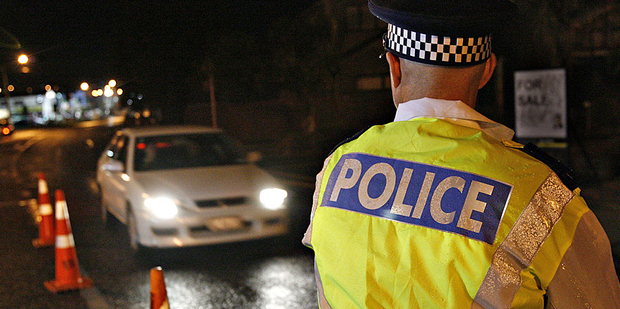 Sexual misconduct, "disgraceful" off-duty behaviour and falsification of documents were just some of more than 800 allegations levelled at Auckland police in the past year.
Other complaints against them included unlawful arrests, workplace bullying and negligent or dangerous driving.
While the majority of allegations have not been upheld, several serious claims - including the actions leading to a fatal pursuit and sexual misconduct by an off-duty officer - remain under investigation.
Information obtained by the Herald under the Official Information Act reveals 530 internal investigations were launched, which included 835 complaints, between January 1 and October 31 last year, spread across the Waitemata, Counties Manukau and Auckland City police districts. Just 59 of those allegations have been upheld, national manager of police professional standards Superintendent Sue Schwalger said. Most were thrown out, while 233 complaints, against 145 officers, were still being investigated.
"Police have five million contacts with the public every year, a significant proportion of which are in the three Auckland districts. The numbers of internal investigations reflect this volume of public interaction and the high standards which are rightly expected of police.
"During the overwhelming majority of these contacts police conduct themselves in an appropriate and professional manner. The nature of police work and the number of contacts made does, however, mean it is inevitable that some complaints will be made."
In two cases of complaints being upheld, the officers were placed on restricted duties. Two officers resigned during the process before their charges were upheld for workplace "drugs/alcohol" breaches and unauthorised use of a database.
At the end of the year, there were 233 complaints still under investigation against 145 officers.
Two officers were also suspended, another placed on restricted duties, and another stood down while investigations into their cases continued.
Almost half of the upheld complaints resulted in counselling for the offending officers, while others received training, performance management, or a "professional conversation".
In 10 cases where the complaint was upheld, no action was taken.
Among allegations still unresolved are a complaint of off-duty sexual misconduct in the Solomon Islands by a New Zealand officer, "harassment/bullying/discrimination" in East Timor by another NZ officer, a police pursuit resulting in death in Manurewa, and workplace sexual misconduct on the North Shore.
The most common complaints laid last year were for poor attitude or language, inadequate service, failing to investigate and alleged overzealous use of force.
Police Association vice-president Luke Shadbolt said the lesser complaints were often easily resolved, while the serious allegations were thoroughly investigated.
"At the lower end you have what are called expressions of dissatisfaction. There are a lot of complaints about, 'I didn't like his tone, his attitude or his language.'
"They're all investigated, but the vast majority either aren't upheld or there could just be a professional conversation.
"(But) when there's serious allegations ... police do extremely thorough investigations. There's a certain element of truth to say police are actually harder on their own, at the higher end of stuff."

Taking a swipe
• 835 allegations against 530 Auckland police officers between January and October
• 59 complaints upheld
• 23 upheld complaints resulted in "counselling"
• 10 upheld complaints resulted in "no action" taken
• 233 complaints against 145 officers still under investigation