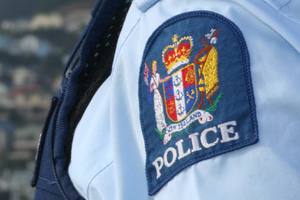 Police are trying to track down witnesses to two sexual assaults on the same night in Rotorua.
Around 7.45 pm on Tuesday, January 21, a woman known only as Ann became concerned for the welfare of a 22-year-old woman on the Village Green opposite Pizza Hut on Tutanekai St.
She reported her concerns to an employee of Pizza Hut who in turn contacted police.
Police said that as a result of their inquiries it is believed the 22-year-old woman was
sexually assaulted and that she would have been observed by the public in this area at this time.
Police are wanting to speak to 'Ann' as a potential witness in this matter.
Police are also seeking information about a second alleged sexual assault that occurred in the male toilets at the lakefront adjacent to Pizza Hut on the same night and around the same time.
Police were alerted to this incident by a couple who arrived at the Rotorua Police Custodial Centre around 9.15 pm on January 21.
They were reporting what they believed to be a drunk male in one of the toilet cubicles. Police now believe it was a 15-year-old girl who had also been subjected to sexual assault and would like to speak to the couple again as potential witnesses as soon as possible.
Police believe the two incidents are linked.
The witnesses and anyone else with information is asked to contact Detective Owen of the Rotorua CIB on 021 191 3601. Information can also be provided anonymously to the organisation Crimestoppers on 0800 555111.
For more articles from this region, go to Rotorua Daily Post