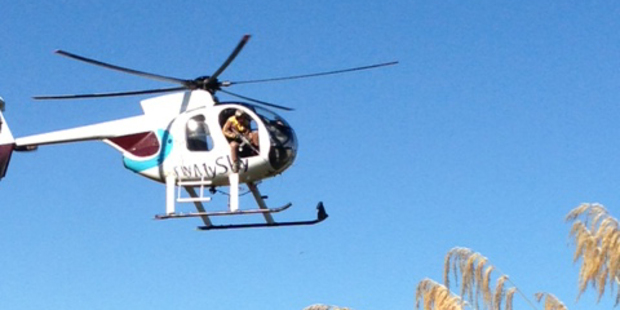 Stories happening across the regions today include a cow breaks a man's leg, a spectacular crash in Tauranga and airborne shooters in Ruapehu gun down roaming cattle.
Ruapehu authorities in helicopters have started shooting cattle roaming on the state highway near National Park.
A cow broke the biggest bone in a Norsewood man's body.
A spectacular three-car collision yesterday took place during a power cut that shut down the traffic lights at a busy Tauranga intersection.
A Martinborough woman has been banned from owning a pet for 10 years.
Organisers in Rotorua are having doubts about Raggamuffin's future after a poor turnout.
And finally, a Whangarei boy, 5, was almost struck by a falling tree.